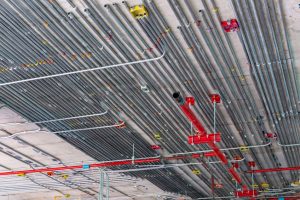 Many might think that our nipple production is primarily for water or gas plumbing applications. Although that is probably correct, we do a large business as a nipple provider for industrial electrical projects as well.
Nearly every construction project requires some form of electrical work. This can include lighting, switches, hoists, or larger industrial electrical work. A major aspect of an electrical installation is ensuring that wiring is properly secured and protected. Also, during the construction process, electrical conduits, or steel nipples designed for electrical applications may be required. An electrical conduit is a steel pipe or tube with steel nipple in which wires are routed through to provide protection from elements.
Using Steel Tubing or Pipe to Create Electrical Conduit
An affordable option for creating industrial electrical conduits is to use steel tubing. Select the diameter of tubing needed, based on the number of wires being routed through, as well as the length of tubing. In addition, there are codes for creating conduits. 1/2 inch steel tubing is available in addition to the typical 3/4 inch steel tubing used.
To create your electrical conduit the process is pretty simple. After installing the handy box, you will connect the steel offset fitting. This provides a sturdy connection for your steel tubing. In addition, some electrical projects require a turning point. When this occurs, use a steel pulling elbow to complete the turn.
Selecting Proper Steel Tubing Materials.
Detroit Nipple Works offers a wide selection of metal tubing materials to select from. Steel tubes, nipples, and steel fitting are all available any number of electrical applications. View our size chart to select the dimensions needed for your project. We fill orders in a large range sizes and quantities. Including bulk orders for large construction projects.
Finally, for more information, feel free to contact our tubing professionals to any answer questions you may have. Large or small orders can be shipped throughout the United States. In that regard, we want you to make us your go-to supplier for industrial electrical projects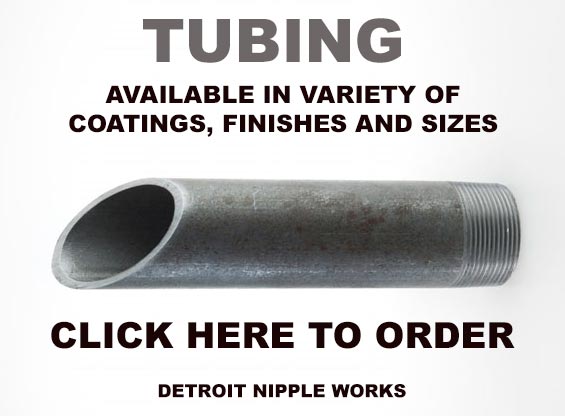 Industrial Round Mechanical Tubing can be made from a variety of metals. Mechanical tubing can be made from carbon steel, alloy steel, and round carbon steel tubing. One of the first types of mechanical tubing is made from carbon steel and known as cold drawn seamless. The cold drawn seamless has an increased strength and tolerance over hot rolled tunes. Also, cold drawn seamless offers enhanced machinability.
The next type of industrial round mechanical tubing is the hot finished seamless. One advantage it has over cold drawn is it is usually cheaper. Also, hot finished seamless is usually used for applications that require high strength and thicker walled tubes. Drawn-Over-Mandrel (DOM) tubing is another tubing option. A DOM tube is a tube that is cold drawn electric resistant tube that is welded with all of the flash removed. In addition, DOM tubing is cost effective and available in a wide array of sizes.
Industrial Round Mechanical Tubing Alloy Steel
4130 Chrome-Moly is a type of steel can be used to create race car roll cages or bicycle frames. It can be welded easily and considered to be stronger than other lesser steels. This type of steel is generally used in the aviation industry among others. Another type of round mechanical tubing is the continuous buttweld. These tubes are usually used for air lines, gas lines, and steam. The continuous buttweld is not meant for high pressure, bending, or coiling.
There is a large variety of tubes to choose from depending on the task at hand. Good thing that the experts at Detroit Nipple Works are always here to help you find the right tubing that you need to get the job done. We offer a large range of metal working services and supplies that can help you. Give us a call today at 1.888.698.7888 or get a quote now on any of your nipple or mechanical tubing needs.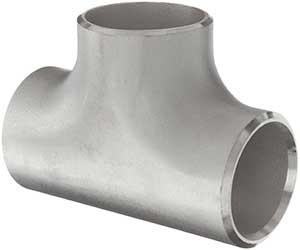 Detroit Nipple Works has extensive experience with carbon steel weld fittings. We have decades of experience in our industry working with carbon steel. We can make and size most any industrial carbon steel weld fitting you may need. At Detroit Nipple Works, we have a large variety of butt weld fittings to choose from.
We always maintain the proper industry standards and our company has high standards that we apply to all of our products. All of our industrial carbon steel weld fittings are very durable and are available in many shapes and sizes. The dimensions can vary depending on the fitting you need such as long radius elbows, straight tees, 180 returns, and others. There are some good benefits in using carbon steel such as safety, carbon steel does not need to be protected with glues or preservatives, which makes them a lot more safe to handle.
Industrial Carbon Steel Benefits
Carbon steel pipes are corrosion resistant and resistance to shock. Carbon pipes are also safe for the environment and have high tensile strength and carbon pipes can be a cost-effective choice or alternative. Finally, If you are looking for high-quality carbon steel weld fittings at a reasonable price, make your next project a great success by giving us a call at 313-872-6370 or use our easy quote form and put Detroit Nipple Works to work for you today!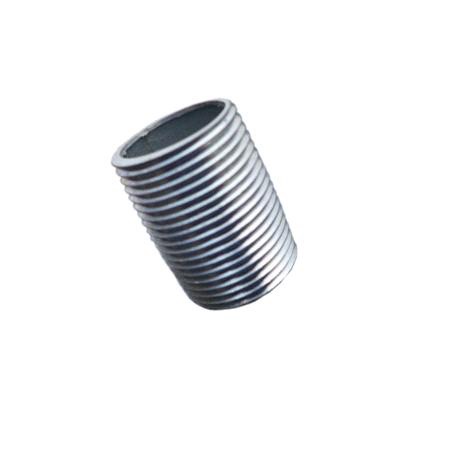 Industrial aluminum nipples can be used in a wide variety of industries. Some features of aluminum nipples are they are durable, efficient and have a long life span. Aluminum nipples are ultra-light and offer great weight reduction when compared to other types of nipples for minimal cost.
Additional information on Aluminum Nipples:
• Weight: 32 nipples weigh 10g (12mm length); 0.31g / nipple
• Colors: black, silver, red, blue, gold, green, pink
• Lengths: 12mm (all colors), 16mm (silver only)
• Diameter: 2.0mm
• Configurations: 10, 20, 24, 28, 32, 64, 72 count
Industrial Aluminum Nipple At Detroit Nipple Works
At Detroit Nipple Works we offer a wide variety of aluminum nipples, and we should be your industrial aluminum nipple supplier North Dakota and surrounding areas. Also, Detroit Nipple Works supplies pipe fitting solutions all over the country and can provide you with all you industrial pipe fittings for your next project.
For your Aluminum Nipples, please call 313-872-6370 or uses our easy online Request for Quote Form. Finally, see why putting Detroit Nipple Works decades of experience and hard work can benefit your next industrial project in North Dakota or any surrounding state.
In a small town of Wellsburg containing just 750 people located in Grundy County, Iowa a major industrial construction project is underway. 60 turbines will be constructed using the highest quality industrial piping supplies. This is one of the many communities taking place in the Wind Vill Project, these 60 turbines alone will add a combined total of 140.8 megawatts of energy to the community!
Wind Farm Projects
As MidAmerican Energy kicked the project off in May of 2013. Also, $1.9 billion has been set aside to continue the Wind Vill project through the end of 2015. Altogether by the end of the project, it is projected to have a total of 448 turbines producing 1,050 megawatts of energy! The following wind farms have taken part in the Wind Vill Project in Iowa:
Highland
Lundgren
Macksburg
Vienna II
Wellsburg
Here at Detroit Nipple Works, we are a leading supplier of industrial piping supplies. Each day we ship industrial supplies to various areas of Iowa, North Dakota, or other communities throughout the country who are preparing for large industrial projects. In addition, we have been supplying midwest companies for decades. Also, our experts here can help you find the exact materials you need.
Finally, Contact us today if you are in need of industrial piping supplies.