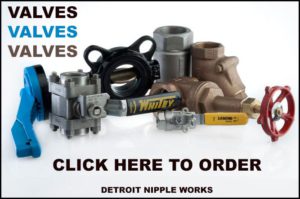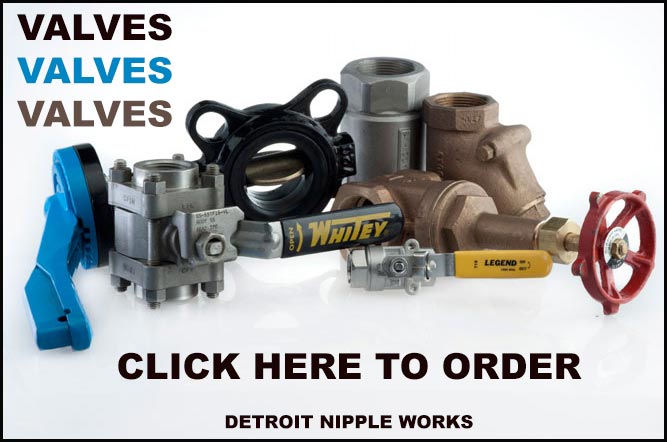 When searching for various products to keep the applications at your work site running smoothly and at the high level you need them to. Also, you don't have the time to check in all over the place for the items you need. Going to one store or website for piping, another place for valves, and maybe somewhere else for tubing, just to make sure all products are of high quality, does not sound very efficient.
Going this route will consume a lot of your time, and time is too valuable for you to waste! That's why we strive to be your one-stop shop for everything nipples, piping, valves, tubing, and more! Not only do we provide dozens of different products such as these, we manufacture them in all types of materials, such as brass, bronze, carbon steel, galvanized steel or high-quality stainless steel products, like stainless steel seamless pipes or welded pipes. But it all depends on what you're looking for of course.
Ball or Gate Valves Available Today
For instance, the valves at Detroit Nipple Works can't be beaten. Valves regulate water, gas, fluidized solids, and slurries. Valves are heavily depended on in automotive, petroleum, medical, or other industries. They need to hold up against some of the highly reactive substances that flow through them. Furthermore, you need to make sure that they will stand up to the elements and won't wear down.
The sturdy durable ball valves sold at our Detroit, MI location are a breeze to fix and even easier to use. They normally range in size from about 0.2 inches to 11.82 inches and can stop and start the flow. When you decide you want to buy quality ball valves, you are doing so with the idea that they can control the flow of water, gasoline, or oil, and can support pressures of up to 1000 bar, which is exactly what our ball valves can do. They can also support temperatures of nearly 500°F.
When you buy reliable gate valves from us, you are getting valves depended on heavily in the oil industry that has the ability to cut through thick liquids. No matter if you need to buy a rising stem gate valve or a non-rising stem gate valve. We make our gate valves out of cast iron, cast carbon steel, gun metal, ductile iron, and other steels.
If you would like to order our fine ball or gate valves then you don't even have to talk to us on the phone if you're not up to it. Contact us and let's talk!
All of our ball valves, gate valves, or stainless steel products are available in Michigan, Ohio, Illinois, and all other United States locations.