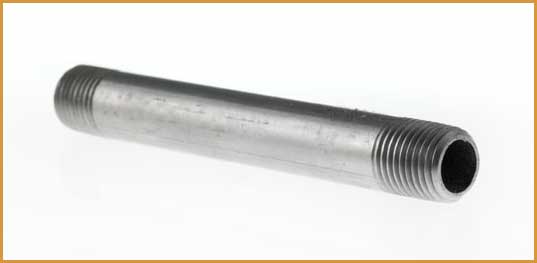 Detroit Nipple Works, Inc. carries an extensive inventory of Pipe, Valves, Fittings, and Tubing, that along with our knowledgeable sales staff, allows us to get your quotes back within an hour and ship the next day. Special orders may take two days. Also, we believe in excellent customer service and are always available for our customers.
Detroit Nipple Works Confidence Statement
With over 80 years of manufacturing pipe nipples, Detroit Nipple Works is the industry standard. Located in Detroit, Michigan, we have been supplying a multitude of industries with pipe nipples and fittings. Our quality, durable product is the industry standard and we stand behind all our products.
From nipples to pipe couplings, we have everything you need to get the job done. Also, if you would like a quote on nipples, give us a call at 1-888-698-7888 to talk to one of our specialists.