Welded Steel Nipples
Detroit Nipple Works, Inc. carries an extensive inventory of Steel Nipples and along with our knowledgeable sales staff,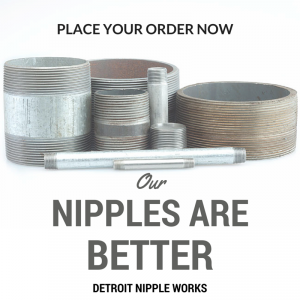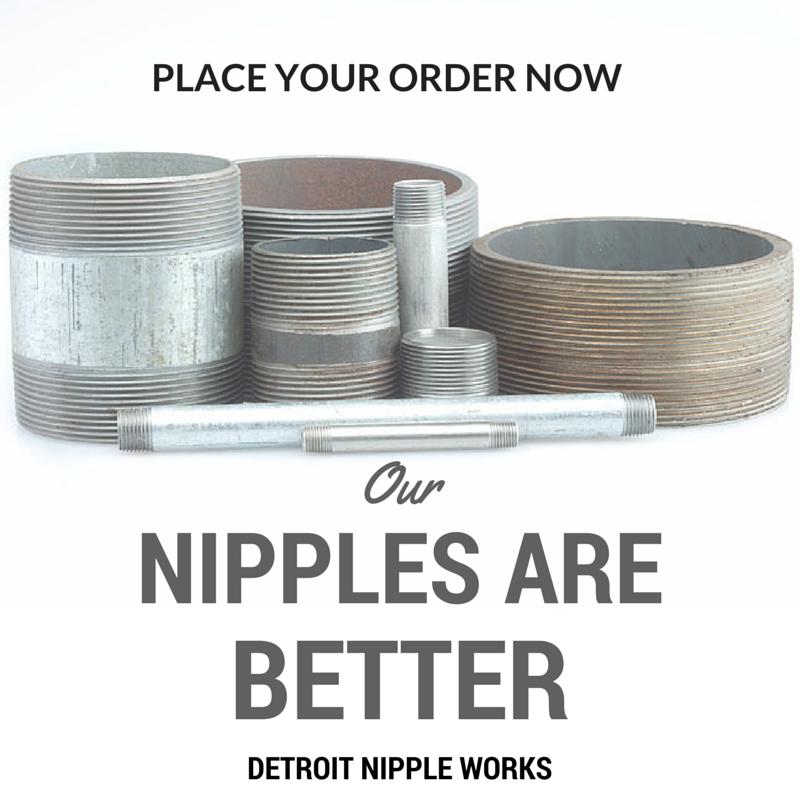 allows us to get your quotes back within an hour and ship the next day.
Welded Steel Nipples – Pattern welding is the practice in the forming of a blade of several metal pieces of differing composition that are forge-welded together and twisted and manipulated to form a pattern. Often called Damascus steel, blades forged in this manner often display bands of slightly different patterning along their entire length. These bands can be highlighted for cosmetic purposes by proper polishing or acid etching. Welded Steel Nipples is an outgrowth of laminated or piled steel, a similar technique used to combine steels of different carbon contents, providing a desired mix of hardness and toughness. Although modern steelmaking processes negate the need to blend different steels, pattern welded steel is still used by custom knifemakers for the cosmetic effects it produces.
At Detroit Nipple Works, we specialize in Welded Steel Nipples as well as the following:
Carbon Nipples
Cut Groove Nipples
Seamless Nipples
Aluminum Nipples
N.P.T. Nipples
Stainless Steel Nipples
Galvanized Nipples
B.S.P.T. Nipples
Brass Nipples
Detroit Nipple Works offers many assorted Welded Steel Nipples, Carbon Nipples, Cut Groove Nipples, Seamless Nipples, Aluminum Nipples, N.P.T. Nipples, Stainless Steel Nipples, Galvanized Nipples, B.S.P.T. Nipples, Brass Nipples.
For your Welded Steel Nipples, please call 313-872-6370 or uses our easy online Request for Quote Form, or for general information, our easy online Contact Form.