Stainless steel tubing is manufactured from a wide range of stainless steel grades which is usually martensitic age-hardened stainless steel. Also, some common grades of stainless steel used to make tubing are types 304, 304L, and 316L. Smooth and seamless, DOM tubing is manufactured by using a drawn-over-mandrel method; tube drawing after electric resistance welding. DOM is a process not a type of steel. DOM Carbon Steel Tubing is readily available and to meet high demands or ordering in small quantities. Stainless steel tubing is used in many different applications as well; which includes construction equipment, and automotive parts, where stainless steel tubing is used for fuel and hydraulic lines. There are a few reasons to use DOM or stainless steel tubing.
Why Stainless?
Detroit Nipple Works offers stainless steel tubing in many different tube sizes and specifications. Furthermore, being stainless steel makes it corrosion resistant. For many applications especially where aesthetics is important like for roll bars on custom automobiles or some light duty ATVs, seamless stainless steel will probably fit the bill. It will look great for a longer period of time.
Why DOM Steel Tubing?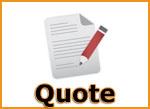 The process makes it strong and if high strength at a lighter weight is the key consideration for say a roll bar on a back road, hill climbing ATV or a cage on a dune buggy, then DOM Carbon Steel tubing is a clear choice. A safe and proper roll bar, for example, might be 1.5″ DOM with a .120″ thick wall. When choosing a supplier and material you need to think about the manufacturing process, the thickness of the wall, and the diameter to use.
For Questions concerning DOM or Stainless Steel Tubing, uses, sizes or fabrication; please Contact Us. Or if you already know what you need and want you can request a quote. Finally, Detroit Nipple Works is a proud supplier of DOM or stainless steel tubing from Houston to Atlanta in the south and all over the United States.