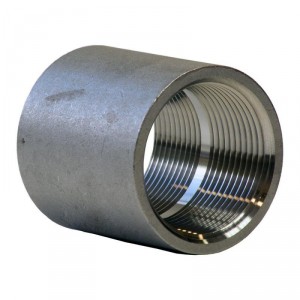 Detroit Nipple Works offers you the best selection of products in Galvanized Pipes, Galvanized Pipe Fittings, and Galvanized Steel Pipes. When it comes to selection, ours is the best!
If you need to work on the old galvanized pipe fittings, Detroit Nipple Works is here to assist you. We have more than 500 galvanized fittings that you can choose from. If you need to cross that pipe we have it for you. From 1/8 inch through 6 inch Detroit Nipple Works has the galvanized pipe fittings that you will need. Detroit Nipple Works offers Galvanized Malleable fittings available for Couplers, Hex Bushings, Bell Reducers, Reducing Tees, Tees, Crosses, 90° Ells, 45° Ells, Street Ells, Plug, Caps, Unions, and Nipples.
You can shop for Galvanized Pipes, Steel Pipes, and other metal pipe fittings at Detroit Nipple Works. In addition, we supply fittings and pipes to companies all across the globe. Also, we have extensive experience in the metalworking industry, and can answer any questions you may have.
---
For your Galvanized Fittings, Galvanized Pipes, Galvanized Steel Pipes, or any other Pipe Fittings, please call 313-872-6370 or uses our easy online Request for Quote Form, or for general information, our easy online Contact Form.
Galvanized pipe fittings are now available in North Dakota.