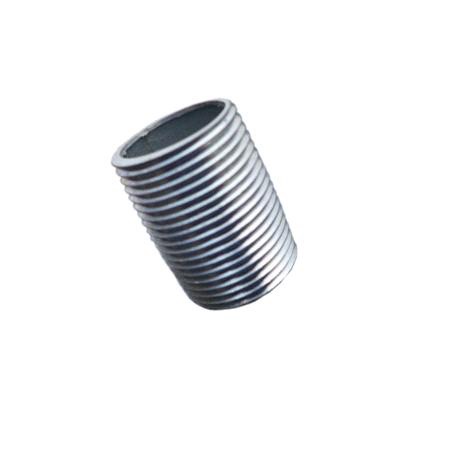 Industrial aluminum nipples can be used in a wide variety of industries. Some features of aluminum nipples are they are durable, efficient and have a long life span. Aluminum nipples are ultra-light and offer great weight reduction when compared to other types of nipples for minimal cost.
Additional information on Aluminum Nipples:
• Weight: 32 nipples weigh 10g (12mm length); 0.31g / nipple
• Colors: black, silver, red, blue, gold, green, pink
• Lengths: 12mm (all colors), 16mm (silver only)
• Diameter: 2.0mm
• Configurations: 10, 20, 24, 28, 32, 64, 72 count
Industrial Aluminum Nipple At Detroit Nipple Works
At Detroit Nipple Works we offer a wide variety of aluminum nipples, and we should be your industrial aluminum nipple supplier North Dakota and surrounding areas. Also, Detroit Nipple Works supplies pipe fitting solutions all over the country and can provide you with all you industrial pipe fittings for your next project.
For your Aluminum Nipples, please call 313-872-6370 or uses our easy online Request for Quote Form. Finally, see why putting Detroit Nipple Works decades of experience and hard work can benefit your next industrial project in North Dakota or any surrounding state.
Posted In: Industrial, Industrial Suppliers, North Dakota