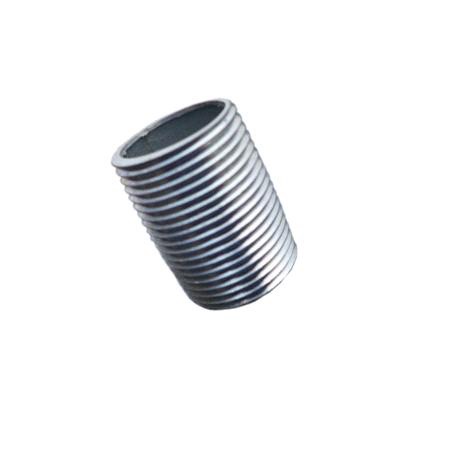 Industrial aluminum nipples can be used in a wide variety of industries. Some features of aluminum nipples are they are durable, efficient and have a long life span. Aluminum nipples are ultra-light and offer great weight reduction when compared to other types of nipples for minimal cost.
Additional information on Aluminum Nipples:
• Weight: 32 nipples weigh 10g (12mm length); 0.31g / nipple
• Colors: black, silver, red, blue, gold, green, pink
• Lengths: 12mm (all colors), 16mm (silver only)
• Diameter: 2.0mm
• Configurations: 10, 20, 24, 28, 32, 64, 72 count
Industrial Aluminum Nipple At Detroit Nipple Works
At Detroit Nipple Works we offer a wide variety of aluminum nipples, and we should be your industrial aluminum nipple supplier North Dakota and surrounding areas. Also, Detroit Nipple Works supplies pipe fitting solutions all over the country and can provide you with all you industrial pipe fittings for your next project.
For your Aluminum Nipples, please call 313-872-6370 or uses our easy online Request for Quote Form. Finally, see why putting Detroit Nipple Works decades of experience and hard work can benefit your next industrial project in North Dakota or any surrounding state.
In a small town of Wellsburg containing just 750 people located in Grundy County, Iowa a major industrial construction project is underway. 60 turbines will be constructed using the highest quality industrial piping supplies. This is one of the many communities taking place in the Wind Vill Project, these 60 turbines alone will add a combined total of 140.8 megawatts of energy to the community!
Wind Farm Projects
As MidAmerican Energy kicked the project off in May of 2013. Also, $1.9 billion has been set aside to continue the Wind Vill project through the end of 2015. Altogether by the end of the project, it is projected to have a total of 448 turbines producing 1,050 megawatts of energy! The following wind farms have taken part in the Wind Vill Project in Iowa:
Highland
Lundgren
Macksburg
Vienna II
Wellsburg
Here at Detroit Nipple Works, we are a leading supplier of industrial piping supplies. Each day we ship industrial supplies to various areas of Iowa, North Dakota, or other communities throughout the country who are preparing for large industrial projects. In addition, we have been supplying midwest companies for decades. Also, our experts here can help you find the exact materials you need.
Finally, Contact us today if you are in need of industrial piping supplies.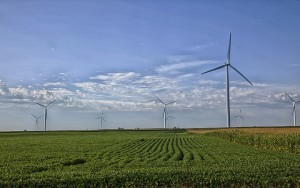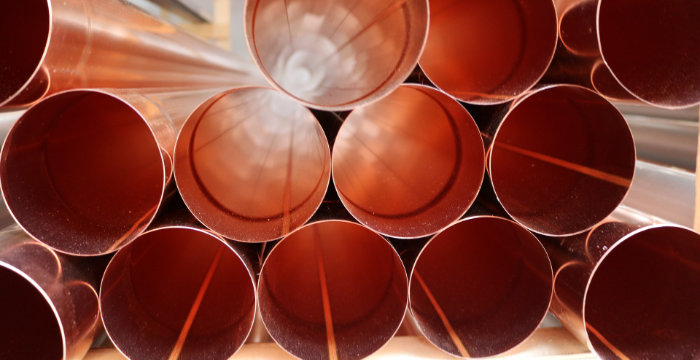 At Detroit Nipple Works, we strive to give you the best quality equipment for all of your piping needs. Whether you are looking for piping, fittings, nipples, or valves, we can get you're the material or sizes you need. Recently adding North Dakota to our list of shipping states, we are now up to 48 states. That's right; we provide piping necessities to 48 states!
North Dakota And Many More
Knowing which materials are necessary for the job is very important. To help you understand all the different materials used when piping visit our products section with descriptions and photos. We also want to give you a behind the scenes look at what we do to make sure you are getting the highest quality product, so check out our YouTube video where we will show you the process of making Grooved Piping
From nipples to galvanized steel pipe, Detroit Nipple Works has everything you need. In addition, we also offer fittings, flanges, and valves. All our products are top quality and we ship all over the country. Are you looking for a quote? Use our easy quote form right now for a quote on your next order. Also, you can call 313.872.6370 and our experienced staff can answer all your questions. IF you are looking for galvanized steel products we are your source.
When you think about practical applications for galvanized pipe, you want to know the direct benefits to your job's needs and the longevity of galvanized pipes. The cost/benefits that galvanized steel or iron pipe is very high since the galvanizing process has a low cost and increases the time the wear and tear will be on your pipes. Galvanized steel or iron pipes have a direct benefit your company and will be exactly what you need to get your job done right.
For more information on all of your piping needs, contact us today!