Industrial Pipe Suppliers in Michigan
Industrial pipe is a broad category containing fluid and solid transport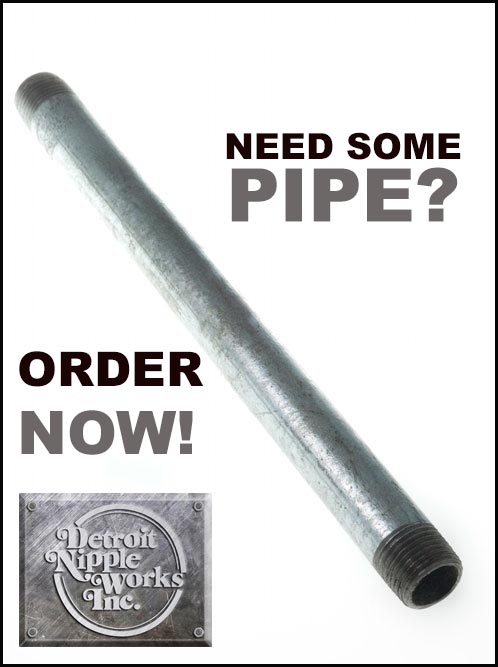 hardware used in many applications and industries.
How to Choose Industrial Pipes

Usually cylindrical, industrial pipe and rigid tube is used in many processes such as energy, construction, and civil infrastructure applications. Industrial pipes and rigid tube are manufactured from a wide variety of materials for the transport of an equally wide variety of solids and fluids. Industrial pipe is often cylindrical in shape, and systems are typically configured with straight sections connected by fittings or specially formed connections and joints. It is frequently used in pressurized applications. Industrial pipe construction and material specifications are application dependent.
Industrial Pipe Sizes
Size choices include standard nominal English sizes, metric sizes, wall thickness, and pipe schedule if applicable.  English sizes are approximations of the pipe size; smaller size industrial pipe carries an internal diameter (I.D.) roughly approximate to the nominal size, and larger pipe matched the outside diameter (O.D.) more closely.  Metric sizes range from less than 10 millimeters up to greater than 1000 millimeters.  Wall thickness may be specified numerically, or a schedule size may be chosen for pipe that conforms to the standard schedule dimensions.  The American National Standards Institute (ANSI) assigns "schedule numbers" to classify wall thicknesses for different pressure uses. ANSI schedule numbers cover all pipe sizes from NPS 1/8 through NPS 36 identified as Standard (STD), Extra Strong (XS) and Double Extra Strong (XXS) and all wall thicknesses by ANSI schedule number.  Choices for section shape include round, oval, square, and rectangular.
For Industrial Pipe Suppliers, please call 313-872-6370 or uses our easy online Request for Quote Form, or for general information, our easy online Contact Form.
Let Detroit Nipple Works be your Industrial Pipe Supplier.