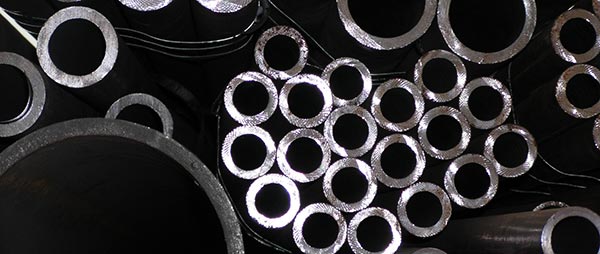 Being an industrial supplier we need to have all sorts of parts and hydraulic items available. We can supply your automotive needs with the heavy use of hydraulic lines and pipes. Our salespeople can help you find the best hydraulic pipe fittings and hydraulic lines for your machine shop or manufacturing facility. Detroit Nipple Works also has many different fittings for alternative energy production including lines and pipes for wind turbines. In addition, maintenance is an important item and needs to be thought of during production.
Inventory Of Industrial Hydraulic Pipe
Being that pipe fittings should not leak, we use the highest quality hydraulic pipe fittings to make sure things like your hydraulic fluid will not leak and slow production at your manufacturing facility. Also, we provide quality products at reasonable prices for all of our customers. With the big push for alternative energies, the need for tubing and piping is on the rise. New industries are emerging during this period.
We here at Detroit Nipple Works, want to help you by providing products you can use to help build that next alternative energy source. No matter what type of materials you need such as stainless steel, copper, brass, or any other type we can help provide it for you. Also, our orders are on time and accurate for all our customers. In addition, we provide materials for a large variety of industries. From automotive to military, we can help you and your business.
Industrial hydraulic pipe or fittings are in stock and can be to you quickly. Contact the experts at Detroit Nipple Works at 313.872.6370. Finally, we can help you find exactly what you are looking for at a reasonable price.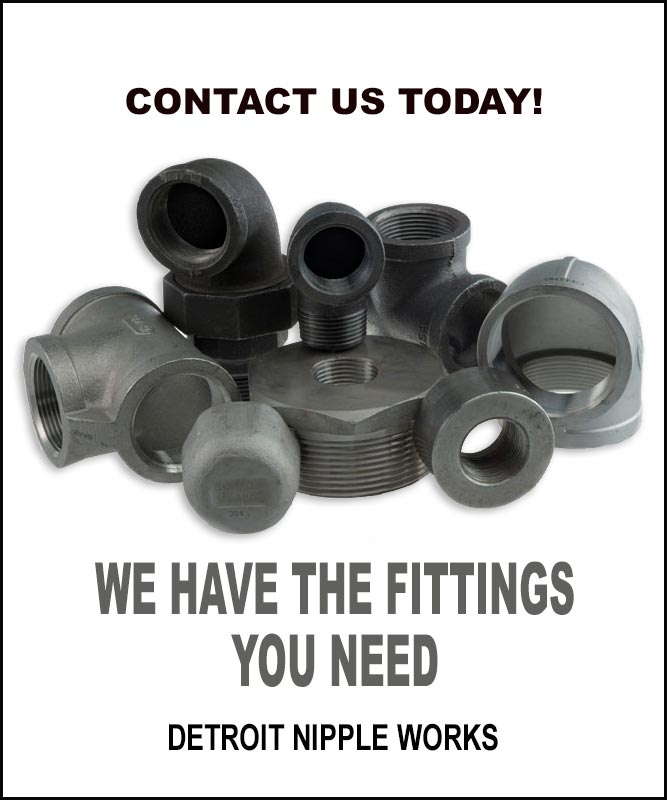 Industrial hydraulic pipe fittings are used to connect pipes and tubes inside a hydraulic system. In a hydraulic system, equipment is usually under extreme pressure and if usually not a fixed system. Furthermore, any type of industrial hydraulic pipe fittings needs to be strong and durable to withstand the everyday pressure it will endure. Within a hydraulic system, there are a variety of components the fittings may need to adhere to such as hydraulic tubes, hydraulic pipes, and hydraulic hoses.
Industrial Hydraulic Pipe Fittings with Pipes and Tubes
To order the proper fitting you need to know what exactly you need the fitting for. For instance, you made need a fitting for a hydraulic tube. A hydraulic tube is a seamless pipe built specially for a hydraulic system. Also, these tubes have a standard size with standard diameters. The hydraulic tube is usually connected with a flange, welding nipples, cut-rings or flare connections.
A hydraulic pipe, on the other hand, is usually a larger diameter tube. The pipes in a hydraulic system, are usually used for the more low-pressure type tasks. These pipes are mostly just connected by welds. Hydraulic hoses are used when more flexibility is needed. Also, the hoses usually have steel fittings on each end.
There are different types of hydraulic pipe fittings such as compression fittings. Examples of compression fittings are:
Standard Compression Fittings
Bite-type fittings
Flare Fittings
Mechanical Grip Fittings
Along with compression fittings, there are also threaded fittings and flange fittings. No matter what type of industrial hydraulic pipe fitting you need for your system, contact Detroit Nipple Works. Finally, we can provide you with the fittings and tubing you need to get your job done. We have been providing quality welded and seamless tubing for decades and have the excellent customer service and experience you need. Give us a call today at 1.888.698.7888 or contact us and see what we can do for you!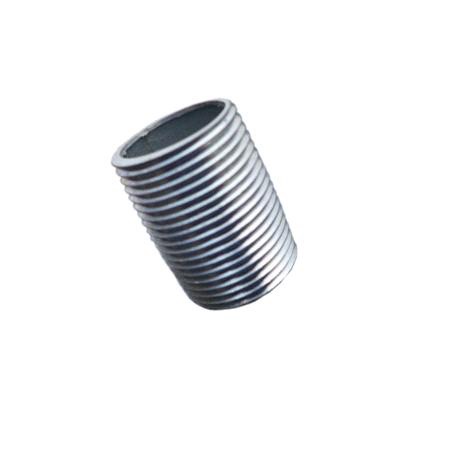 Industrial aluminum nipples can be used in a wide variety of industries. Some features of aluminum nipples are they are durable, efficient and have a long life span. Aluminum nipples are ultra-light and offer great weight reduction when compared to other types of nipples for minimal cost.
Additional information on Aluminum Nipples:
• Weight: 32 nipples weigh 10g (12mm length); 0.31g / nipple
• Colors: black, silver, red, blue, gold, green, pink
• Lengths: 12mm (all colors), 16mm (silver only)
• Diameter: 2.0mm
• Configurations: 10, 20, 24, 28, 32, 64, 72 count
Industrial Aluminum Nipple At Detroit Nipple Works
At Detroit Nipple Works we offer a wide variety of aluminum nipples, and we should be your industrial aluminum nipple supplier North Dakota and surrounding areas. Also, Detroit Nipple Works supplies pipe fitting solutions all over the country and can provide you with all you industrial pipe fittings for your next project.
For your Aluminum Nipples, please call 313-872-6370 or uses our easy online Request for Quote Form. Finally, see why putting Detroit Nipple Works decades of experience and hard work can benefit your next industrial project in North Dakota or any surrounding state.
Are your pipes kicking your butt? Try these home remedies to cure your plumbing woes.
Salt & White Vinegar
Pouring a tablespoon of salt and 1/4 cup of vinegar into your sink and letting it sit for an hour, then running hot water will loosen particles from your drain.
Liquid Dish Detergent
Dish detergent and boiling water can go a long way. The boiling water melts the grease and flushes it away while the detergent helps to dissolve it.
Garbage Disposal

Do not use hot water when cleaning your garbage disposal of grease. Using hot water will melt the grease which will make it stick to your drain. Cold water keeps your grease and oils in a solid state which makes it easy to break up by the disposal.
Water Helps Pipe Problems
People underestimate the power of water. Filling your sink with water and unplugging once a week will flush your pipes clean. For grease buildups, boil water and pour it down the drain.
Prevention:
Prevention is the best cure for pipe problems. Many plumbing problems can be prevented by monitoring what you put inside of your pipes. People typically have the most problems out of their bathrooms and kitchen sinks. Even if you have a garbage disposal, there are still substances that your garbage disposal can not grind up which can lead to blockages. Things that can cause blockages are coffee grounds, food particles, and grease. In order to protect your drain, we suggest using strainers and running cold water while your using your garbage disposal.
Newer PVC or copper pipes handle gunk from your drain better. Contact Detroit Nipple Works in Michigan to end your plumbing nightmares by providing you with a new set of pipes. Also, we offer pipes , fittings , and more, request a quote.