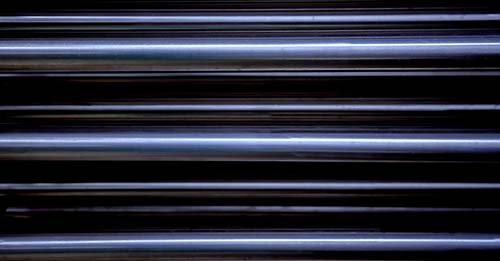 There are many benefits to using mechanical tubing. One great benefit is the uniformity of the tube. A mechanical tube has uniform concentricity and wall thickness and also uniform mechanical properties. In addition to uniformity, strength is another great benefit. The cold-forming process gives the tube a higher tensile strength and yield than other tubes.
There other benefits of mechanical tubing such as cost, wide size range, a variety of shapes, and less processing. This type of tubing is usually made from a cold-rolled coil. Now do not confuse pipe with tubing, because there is a difference. Tubing is usually used for structural type applications, such as a bike frame. Where pipe is usually used for the transportation of liquids or gasses.
Uses Of Mechanical Tubing
There are many uses for mechanical tubing in a variety of industries. The tubing is used in industries such as:
Automotive
Construction Equipment
Bicycles
Motorcycles
Exercise Equipment
Store Fixtures
Industrial Machinery
Steel Furniture
As explained in a previous article, mechanical tubing is made for specific requirements, specifications, tolerances, and chemistries. At Detroit Nipple Works, we can help you determine the exact type of tube your project needs. Whether you need mechanical tubing, galvanized steel pipes, carbon steel pipes, or hydraulic pipes we have it all. Also, our experts are here to answer any questions you may have.
While other tubing suppliers struggle to fill orders, we here at Detroit Nipple Works will deliver on time for a reasonable rate. We have been Detroit's number one supplier of tubing and steel products for decades. If you are looking for a pickled and oiled pipe, fittings, DOM tubing, brass pipe or any other type just contact us today.
Finally, please feel free to give us a call today at 1.888.698.7888 or use our easy quote form for a quote on tubing, nipples, or fittings.
Posted In: Mechanical Tubing, Tube Steel
Tags: Mechanical Tubing, mechanical tubing suppliers, Tubing