Galvanized Pipes are a strong plumbing and tubing material that will resist corrosion from exposure to water or other elements. Galvanized Pipes, used for selective water supply pipes or as a strong tubing for many outdoor applications. Also, these pipes are coated with a layer of zinc. The zinc will provide a barrier against corrosion so that the pipe may be exposed to outdoor environmental elements. The protective barrier proves equally effective against damage from indoor humidity.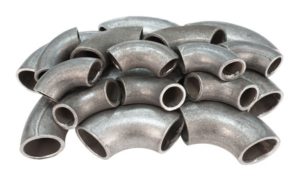 Galvanized Pipes are used in many applications. Up until 30 years ago, galvanized steel pipes were used for water supply pipes in construction. In addition, these pipes are used in outdoor applications wherever the strength of steel is needed, such as rails, fence posts, protective railings, or scaffolding.
Galvanized Pipes Construction
Galvanized Pipes are tubes, often made of polypropylene, polyethylene, polyvinyl chloride, ductile iron, steel, cast iron, or copper. They usually carry pressurized and treated fresh water to buildings as well as to the inside of the building.
Detroit Nipple Works offers you the best available selection of Galvanized Pipes, Galvanized Pipe Fittings, and Galvanized Steel Pipes. Our selection is number one.
Get your Galvanized Steel Pipes and Pipe Fittings, or any other Pipe Fittings that you will need at Detroit Nipple Works.
For your Galvanized Pipes, Galvanized Pipe Fittings, Galvanized Steel Pipes, or any other Pipe Fitting, please call 313-872-6370. You can also use our easy online Request for Quote Form, or for general information, our easy online Contact Form.