---
What are hydraulic system applications?
Hydraulic applications are piping systems designed to transfer high-pressure fluid or steam. There is a variety of hydraulic applications used in many industries. Industries like; Oil, Ship Hull Designing, and Machine Manufacturers. These are just some of the common examples of hydraulic applications in which steel tubing is needed.
Why use steel tubing for hydraulic applications?
Due to the abrasive nature of many fluids and their various temperatures, it is important to use the proper piping materials. Steel tubing which typically has a chemically treated surface (known as pickled carbon steel pipe), is recommended for hydraulic applications. Using steel tubing is important because other materials such as galvanized pipe will corrode over time. Steel alloy pipe should be used for all components of a hydraulic piping system. This includes couplings, flanges, as well as steel nipples.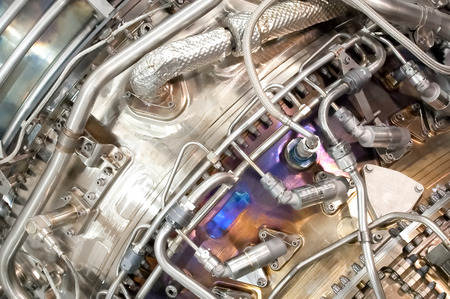 Avoiding corrosion when constructing a hydraulic piping system is important. Having rust or debris from corroding pipes enter the material being transferred will have a severe negative impact on the quality. Corrosion can also lead to chemical spills. These are hazardous to the environment, wildlife, and population living nearby. The need for anti-corrosion and tight specifications are very common if you are supplying steel tubing and fittings.
Michigan Pipe & Tube Suppliers For Hydraulic Applications
Finding high-quality steel tubing or machine tube for hydraulic piping applications for anywhere in the U.S. is made easy by Detroit Nipple Works. Located in Detroit Michigan, local and long distance orders for steel tubing are filled on a daily basis. We supply materials for the oil industry in places like Baker Montana down to Steele City, Nebraska with the USA made pipe and tubing.
Use our pipe size chart to find your perfect pipe and order steel tubing online today! Our professionals have decades of experience and are standing by to help answer any questions you may have.
Detroit Nipple Works Inc
6530 Beaubien St.
Detroit, MI 48202
P. 313.872.6370
F. 313.872.0970
In Texas and Louisiana
You may be familiar with the fact that Texas and Louisiana are high on the list with it comes to production in the oil and gas industry. In fact three major cities in Louisiana including; Baton Rouge and New Orleans are undergoing construction in the oil industry and a liquefaction plant in Lake Charles is under construction. Some of which is projected to finish this year. While oil and gas industrial construction is very common in Louisiana, Texas' current industrial construction is focusing on petrochemicals and ethane-based ethylene manufacturing.
When it comes to construction within the two industries pipes and valves are quite often used in critical applications. Many require high pressure fittings with high pressure pipe nipples used to make connections that are safe and sealed within specific tolerances. High temperatures must be accommodated when selecting the proper pipe fittings or valves for many of these applications. Detroit Nipple works manufactures pipe nipples and is a fitting supplier that sells to the oil and gas industry in Texas and Louisiana.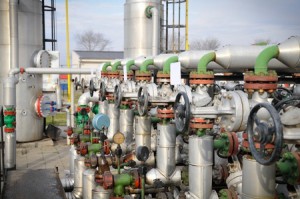 What is a coned and threaded high pressure fitting?
Coned and high pressure fittings are used in many applications that transport high temperature substances. Features of using coned and threaded high pressure fittings are:
Pressure cycling– alternating through high or low pressure transportation of a material typically oil or gas
Thermal cycling– alternating through extremely high and extremely low temperatures of materials typically gas or oil
When looking for high pressure, temperature and critical application fittings suppliers or nipple manufacturers contact us.  Detroit Nipple Works located in Detroit, MI since 1934 is a leading supplier for industrial construction companies.  We proudly serve the Oil and Gas producing states including Texas and Louisiana.
Do you need to order high pressure valves, fittings, flanges or pipe nipples threaded to a wide variety of specifications? Then please REQUEST A FREE QUOTE online.