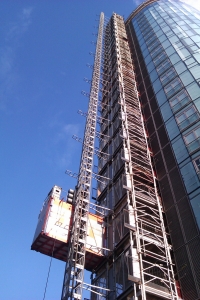 Did you know that the amount of money being spent on construction in the United States is as high as it's been? Construction spending is rising all over the United States. An unintentional effect of the COVID-19 Pandemic. However, the rising expenses affect all types of industries. This includes steel pipe suppliers.
---
Inflation Rates
Although people are getting back to normal, the prices for materials is not. Over 2020 and 2021, there have been rises in raw materials, especially lumber and steel.
Many Cities are experiencing rising construction costs. Detriot-Warren-Dearborn, Michigan's current rank is 10 in large metro areas that have the largest construction spending increase. In fact, it's 44.2% higher than in 2020. One of the main reasons why construction spending is rising is inflation. The 2021 inflation rate estimation is 5.4%. For comparison, 2020 inflation growth was only 1.4%. However, there is another contributor to the increased cost.
Supply Shortage, High Demand
Everyone knows the concept of supply and demand. Basically, a combination of supply and demand affects pricing. During the 2020 Pandemic, many companies and construction projects were put on hold. As a result, supply production for stainless steel, carbon steel, and galvanized pipes, as well as other materials decreased. After all, what is the point of creating materials when nobody is buying them? However, the reopening of the United States changed that dynamic.
Demand for steel pipe fittings and other steel products and materials exploded. This problem occurred nationwide including in Dallas, Houston, New York, the Midwest, and Westcoast. And there were not enough supplies to meet that demand. This shortage leads to rising costs for construction materials. According to economists, the prices of these goods will not slow down till mid-2022.
Odds are you or your company are not spending nine figures on your construction project. But if you're getting ready to tackle a job and think you might need some help, don't hesitate to Request a Quote for the appropriate pipe and tubing, fittings, flanges, valves, or energy-efficient materials necessary to get your job done right!
Note: DOM tubing is in short supply as of this revision, please free free to contact us to check on current availability and join our mailing list to receive future updates!
Rev: 092421
Posted In: Detroit Nipple Works, Industry News, Steel Pipe Fittings, Steel Pipe Fittings Supplier
Tags: carbon steel pipes in Detroit, construction in Dallas, construction in Detroit, construction in Houston, Construction in New York, construction spending, Detroit Nipple Works Inc, galvanized pipes in Detroit, stainless steel pipes in Detroit