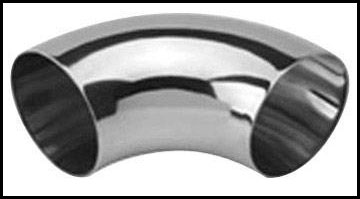 Steel pipe fittings are essential to complete your job. Custom steel pipe fittings and standard fittings can be hard to come by sometimes. Steel pipe fittings suppliers in or around the Midwest and Michigan can be hard to come by. Our steel pipe fittings are 304 or 316 stainless steel pipe fittings. In addition to steel pipe fittings, we have nipples, steel pipes, and even golf balls available!
Detroit Nipple Works Steel Pipe Fittings Supplier
Our steel pipe fittings are used in a variety of industries throughout the country. From plumbing to HVAC systems, our fittings can be found everywhere. Detroit Nipple Works can supply you with all the steel pipe fittings you need to complete your job. We offer custom sizes for any job and we assure you that our pipe fittings are of the highest quality. Also, we can provide different diameter fittings for your needs.
Not sure exactly what size fitting you need? Ask the experts at Detroit Nipple Works. We can help you determine exactly what you need to finish your project. If you are looking for bending services, make sure to visit our friends at Detroit Tube Products. They can handle any tube bending you need. If you are looking to buy some pipe, make sure to visit our chart for different sizes and diameters.
We provide both aluminum and carbon steel nipples depending on what you need. With over 75 years of experience, Detroit Nipple Works should be your first choice for a steel pipe fittings supplier on your list. Do not hesitate, contact us today for your next order! We will have your shipment ready and on time for your next job. If you are looking for one of the best steel pipe suppliers than Detroit Nipple Works is your best option! Finally, give us a call today at 1.888.698.7888.
Detroit Nipple Works helps Steel Pipe Fabricators
If you are looking for a company to help with your next pipe fabrication work, look no further than Detroit Nipple Works. At Detroit Nipple Works we offer steel pipe fabricators help primarily related to cutting and purchasing pipes of all types such as:
Fabricated steel pipe is used in many areas of industry, and we have worked with them all. We deliver quality steel pipe on time to customers that do their own cutting or we will cut and deliver to exact specifications. We have many years of experience in working with steel pipe fabricators, pipe welding and selling pipe fittings.
For over 80 years, we have been an industry leader in pipe nipples, fittings and working with steel and other materials. We can make the cuts whether they are production cuts that can save material and money or Miter cuts that can be customized to join materials at precise angles. Many Michigan based fabricators bring in their steel pipe & tubing to have it cut to specifications. REQUEST A QUOTE ONLINE or give us a call today at 1.888.698.7888 and see what Detroit Nipple Works can do for you!
Note: This is a re-post after editing.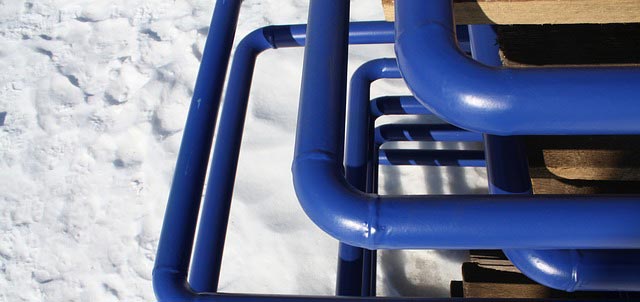 To understand the reasons you would need a galvanized steel pipe, you should first ask what is galvanization? Galvanization is the process of adding a protective coating made of zinc to iron or steel to help prevent rusting. With this layer of protection pipes can be used in outdoor areas, and can withstand the harm from some of the environmental effects. Galvanized steel pipe is used in many outdoor applications such as fencing, fence posts and water-supply pipes.
Galvanized Steel Pipe Process
The main process for galvanizing a pipe is the hot-dip galvanizing. This is where you take the steel pipe and dip it in a bath of liquid zinc. The coating is made by a metallurgical reaction between the iron in the steel and the liquid zinc. This process was started in 1742 and provides corrosion protection for pipes at a reasonable cost. The steps for hot-dipping are first to use caustic cleaning, then rinse, next would be the pickling, followed by another rinse. After the rinse, the metal is dipped into flux solution then taken out to dry. Next would be the zinc bath, followed by cooling and inspection.
Benefits of Galvanized Steel Pipes
By using a galvanized pipe, you can avoid the cost of maintaining and replacing corroded pipes. With galvanized pipe, your pipes can last a lot longer than a non galvanized one, which will save you money. If you need galvanized pipe for your next construction project give Detroit Nipple Works a call at 1.888.698.7888 or request a quote through our easy form. At Detroit Nipple Works, we can supply you with everything you need from galvanized pipes to valves and fitting, call us today!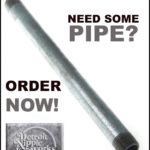 We supply galvanized steel pipe to industries all across the United States. From New York to California east to west or Minnesota to Texas north to south. We can fulfill fast and ship directly to your location.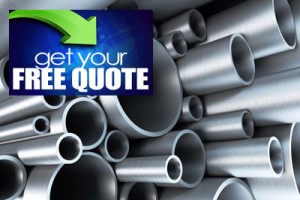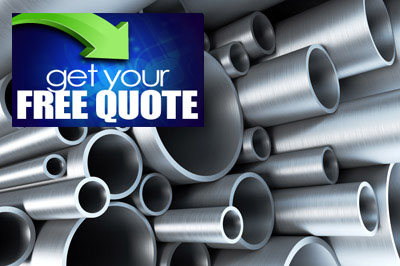 Detroit Nipple Works can provide you with all the industrial galvanized pipe you need for your next project. We have been in the industry for over 80 years and have extensive experience with galvanized steel. Industrial Galvanized Pipe are actually steel pipes that are covered with a layer of protective zinc. Over years of use, the zinc does eventually erode from the pipe.
Industrial Galvanized Pipe Advantages
There are some advantages to using galvanized pipe those include:
Low initial cost – galvanization in general cost less then other protective measures.
Toughness – The galvanized coating makes the steel very strong and durable.
Long life – industrial galvanized pipes can last for almost 50 years in rural areas and 25 in more rugged areas.
Standardization – The galvanization process is standardized meaning the pipes have to meet certain requirements.
Low maintenance cost – because of the long life and overall toughness, less maintenance is needed.
Easy inspection – Galvanization coatings can be inspected by eye and thickness can be tested easily.
Fast Built – Once a galvanized steel product is manufactured, it's ready to be used. There's no need to paint, prepare or inspect the coating surface.
Detroit Nipple Works can provide you with industrial galvanized pipe, call us today at 1.888.698.7888 and see what we can do for you.