Detroit Nipple Works has a huge announcement for you this summer ! We've just purchased new machinery and equipment that will double our capacity for filling high volume, high quality, special finish or custom application orders for steel pipe nipples.
Detroit Nipple Works specializes in the big stuff! As you may be aware, we do specialize in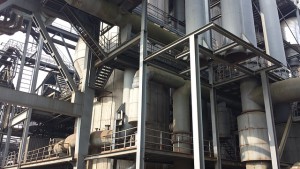 production and sales of products that are sometimes unique. Items that many other companies in our industry don't or won't do typically based on demand. What if you need a large order of something that isn't commonly used in your industry? Oil and natural gas exploration and production for example. With this upgrade, we can produce more and fill orders faster than before.
Using 4″ to 12″ pipe in 304 or 316 stainless steel pipe presents no problem for us. Our machine is newer and more advanced, giving us the ability to keep up with Oil or Natural Gas industry contractors working in still high producing states like Texas and Colorado. This, of course, increases our capacity for 4 inches to 12-inch pipe nipples using other types of steel and a variety of materials.
Special Finishes
We produce and sell a wide pipe and fittings in a wide variety of finishes. We recently filled a large special order of 316 stainless steel pipe nipples from California. Orders for stainless steel nipples on specialized finishes like; cold rolled or hot rolled, heat treated, pickled, oiled, pinch passed are not uncommon. This process is done at the mill as it is very caustic and requires a special industry and EPA approved environment.
Custom applications
Have a custom application? Detroit Nipple works can make custom fittings, nipples, welds to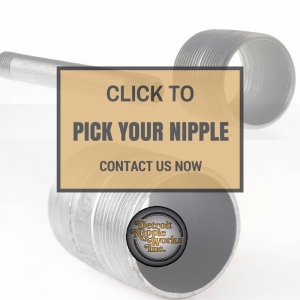 help you fabricate a special tool for a wide variety of applications. Need a suction line to get to the bottom of a tank without bottoming out? We can do that with a threaded fitting cut at 45-degree angle for example. Choose from a wide variety of sizes and materials that are malleable, corrosion resistant or standard.
Finally, to contact us for information or request a quote, fill out the form or please call at 1-888-698-7888. We sell and ship to anywhere in the United States.