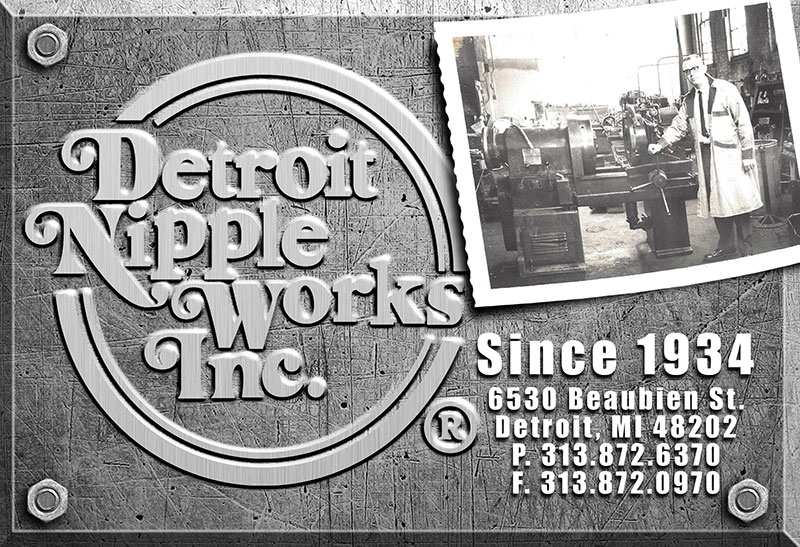 Detroit Nipple Works is located at 6530 Beaubien St., Detroit, MI. We have been in Detroit for many years. Also, we provide quality top-notch nipples, pipes, fittings, flanges, valves, and much more for a plethora of businesses. Some of the industries we serve are Automotive, Mechanical Contractors, Electrical Contractors, Municipalities, O. E. M.'s, Fabricators, Piping Contractors, Petroleum Industries, Petro-Chemical, Fire Protection, Paper Mills, Steel Mills and Do It your selfers.
Detroit Nipple Works Years Of Experience
As the name implies, we specialize in nipples. Our pipe nipples are considered some of the best in the industry. In addition, our pipe nipples are used in a variety of industries as stated earlier. But pipe nipples are not the only products we carry. Looking for valves? Valves are essential in just about any type of plumbing work and we have a huge inventory to choose from. From ball valves to gate valves we have the valves you need.
Of course, your project may need steel pipe or tubing, well you are in luck! At Detroit Nipple Works, we carry a large inventory of pipes with a variety of diameters and materials to choose from. From Copper to stainless steel, we have the pipes you need. Also, we carry a big inventory of flanges. Available in all types of materials for great prices, we have the flanges you need.
As you can see we are a lot more than just pipe nipples. With decades of experience in the industry, we can meet any size order. If you do not see what you are looking for please give us a call. Our experienced staff can help you find exactly what you are looking for. We provide a quality product and a reasonable cost. Finally, if you would like a free quote, click here or give us a call at 313.872.6370.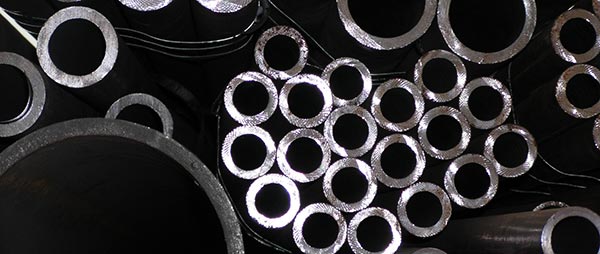 Being an industrial supplier we need to have all sorts of parts and hydraulic items available. We can supply your automotive needs with the heavy use of hydraulic lines and pipes. Our salespeople can help you find the best hydraulic pipe fittings and hydraulic lines for your machine shop or manufacturing facility. Detroit Nipple Works also has many different fittings for alternative energy production including lines and pipes for wind turbines. In addition, maintenance is an important item and needs to be thought of during production.
Inventory Of Industrial Hydraulic Pipe
Being that pipe fittings should not leak, we use the highest quality hydraulic pipe fittings to make sure things like your hydraulic fluid will not leak and slow production at your manufacturing facility. Also, we provide quality products at reasonable prices for all of our customers. With the big push for alternative energies, the need for tubing and piping is on the rise. New industries are emerging during this period.
We here at Detroit Nipple Works, want to help you by providing products you can use to help build that next alternative energy source. No matter what type of materials you need such as stainless steel, copper, brass, or any other type we can help provide it for you. Also, our orders are on time and accurate for all our customers. In addition, we provide materials for a large variety of industries. From automotive to military, we can help you and your business.
Industrial hydraulic pipe or fittings are in stock and can be to you quickly. Contact the experts at Detroit Nipple Works at 313.872.6370. Finally, we can help you find exactly what you are looking for at a reasonable price.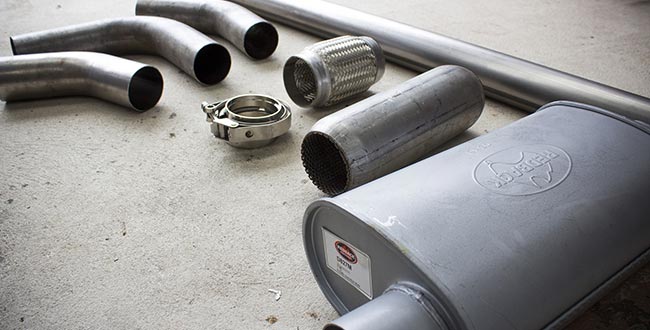 A pipe has a large variety of uses. Steel pipe can be used for automotive purposes such as roll bars and exhausts. In addition, other uses include fixtures, such as door handles, footrests, and other retail fixtures. Of course, steel pipe is used in industries such as oil, gas, nuclear power, natural gas, and mining.
Uses Of Pipe And Types Of Steel Pipe
One of the most popular materials used for pipe is stainless steel. Other popular types of steel used are carbon steel, alloy steel, and also tool steel. Carbon steel is a blend of carbon and iron in the metal. While alloy steel has specified amounts of alloying elements. This steel includes elements such as chromium, nickel, manganese, copper, and silicon. Tool steel is combined with very high concentrations of alloy elements and is heat-treated.
Of course one of the most popular is still stainless steel pipe. There are different types of stainless steel pipe such as seamless pipe, welded pipe, and flanges. A seamless pipe does not have any seams or welds. While a welded pipe as you may have guessed has a weld. A flange is a collar of sorts that is usually used to provide support for a pipe system.
There are many uses of pipe in your own home. One such use would be part of your plumbing such as shower, tap, and any outdoor exposed pipe. Steel pipe is also used in the medical field as well. Steel pipe is used in medical machinery and even tools. Of course, steel pipe is used in a factory setting as well. They use pipes for assembly lines, water systems, and much more in a factory setting. Another big use for pipe is in the construction industry. Steel pipe is used in the building of ships, oil refineries, and other buildings.
At Detroit Nipple Work, we carry an extensive lineup of steel pipes to choose from. Call us today at 1.888.698.7888 or contact us now to place your order!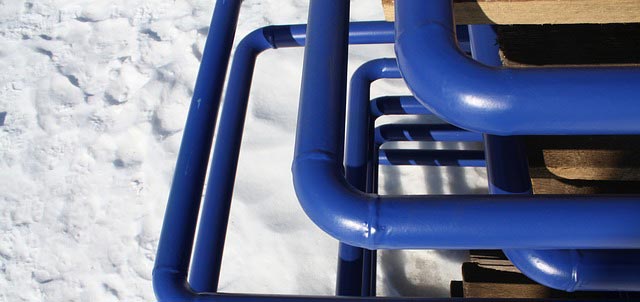 To understand the reasons you would need a galvanized steel pipe, you should first ask what is galvanization? Galvanization is the process of adding a protective coating made of zinc to iron or steel to help prevent rusting. With this layer of protection pipes can be used in outdoor areas, and can withstand the harm from some of the environmental effects. Galvanized steel pipe is used in many outdoor applications such as fencing, fence posts and water-supply pipes.
Galvanized Steel Pipe Process
The main process for galvanizing a pipe is the hot-dip galvanizing. This is where you take the steel pipe and dip it in a bath of liquid zinc. The coating is made by a metallurgical reaction between the iron in the steel and the liquid zinc. This process was started in 1742 and provides corrosion protection for pipes at a reasonable cost. The steps for hot-dipping are first to use caustic cleaning, then rinse, next would be the pickling, followed by another rinse. After the rinse, the metal is dipped into flux solution then taken out to dry. Next would be the zinc bath, followed by cooling and inspection.
Benefits of Galvanized Steel Pipes
By using a galvanized pipe, you can avoid the cost of maintaining and replacing corroded pipes. With galvanized pipe, your pipes can last a lot longer than a non galvanized one, which will save you money. If you need galvanized pipe for your next construction project give Detroit Nipple Works a call at 1.888.698.7888 or request a quote through our easy form. At Detroit Nipple Works, we can supply you with everything you need from galvanized pipes to valves and fitting, call us today!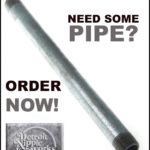 We supply galvanized steel pipe to industries all across the United States. From New York to California east to west or Minnesota to Texas north to south. We can fulfill fast and ship directly to your location.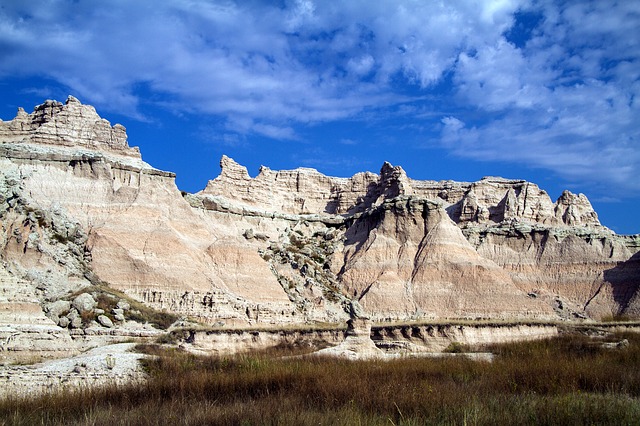 North Dakota has become the booming area for industry. Also, with such expansion, new companies and older more established organizations may be in need of a hydraulic pipe fitting supplier.
One of the premiere hydraulic pipe fitting suppliers for North Dakota is Detroit Nipple. We also supply to the whole United States. In addition, at Detroit Nipple Works we have been specializing in pipe fittings for decades and can meet all your expectations for hydraulic pipe fittings. Also, we are headquartered in Michigan, but we supply pipe fitting serves to companies all over the country. North Dakota is becoming a hotbed for the industry, and we can supply you with all your pipe fitting needs on time and accurately.
Projects In North Dakota or Iowa
If you are planning on a large industrial project in the midwest or in Iowa, North Dakota or the surrounding area, use Detroit Nipple Works. We can provide you pipe fitting supplier and you will be glad you did. Also, we have a long track record of providing materials on time and on budget. In addition, we have over 80 years of experience in pipe and tube supplying.
Contact us today at 1-888-698-7888 or use our contact form and put Detroit Nipple Works to work for you. Detroit Nipple Works carries all of the various sizes of hydraulic pipe needed for your job in North Dakota. We are happy to answer any questions you may have about the hydraulic pipe. Finally, with sizes available for practically any job, we are sure to provide you with what you need.