When constructing pipelines, there are many factors to take into consideration. Also in order to create a successful application, as well as for the safety of yourself and others. Pipelines are used to transfer gasses or fluids from point A to point B. Understanding the type of material which will be transferred can help you to determine the proper pipe, valves, or flanges that you will need.
Available Tubing Materials
Materials of piping vary from stainless steel piping, copper,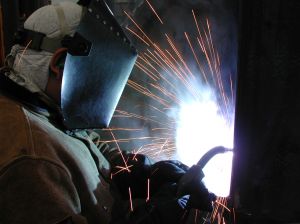 PVC, brass, and carbon steel, to DOM tubing. There are many options available, the question is, which is best for your job? Some gasses or fluids may cause corrosion of certain metal alloys, or due to flammable/explosive materials, certain connection methods may not be appropriate.
No matter what type of tubing materials you are in search of, we can help. At Detroit Nipple Works we have stainless steel tubing and many other types. In addition, to stainless steel, we have other materials such as carbon or copper. We have been providing tubes to many different industries for decades. From the automotive industry to HVAC we supply them all.
Tubing Materials Supplier
For over 80 years, Detroit Nipple Works has been providing quality products to all its customers. Also, Detroit Nipple Work provides some of the best customer services in the industry. If you need help with what you need ask the experts at Detroit Nipple Works.
Regardless of your circumstance when creating a pipeline, here at Detroit Nipple Works, we have high-quality pipes, tubing, flanges, valves, nipples, or accessories for you to get the job done. If you are unsure about which material is best for your job, we can help. Finally, call now to speak to a professional at Detroit Nipple Works. 1.888.698.7888.
When you need high-quality custom black nipples for your job, Detroit Nipple works is the company to trust. Whether it's repairing an old pipe, connecting different pipe fittings, or extending the reach of a current pipe, we are here to ensure you get exactly what you need. We listen to your specifications and then fabricate our high-quality materials to create nipples that will fit


the job correctly the first time. We offer products that can vary in thread count, coating material, length and schedule number. Which will ensure a product that will help you get the job done.
Black Nipples For Steel Pipes
Black steel pipe nipples are made from carbon steel welded pipe that create a long lasting product with durability. The black nipples have practical applications jobs that deal with steam, natural gas, and oil. This is because of the fire and corrosion resistant materials they are made of. Corrosion can also be slowed by the schedule number of the pipe. With higher numbers, you will get a thicker pipe, which will affect the rate of corrosion.
For example in a steam pipe system schedule, 40 pipe is often used whereas a schedule 80 steel pipe will be used for a condensate pipe. Also, the reason for this is that the condensate is corrosive and thicker steel will provide a longer service life for the condensate pipe.
Finally, here at Detroit Nipple works we offer:
Carbon Steel Nipples Cut Groove Nipples Seamless Nipples N.P.T. Nipples B.S.P.T. Nipples