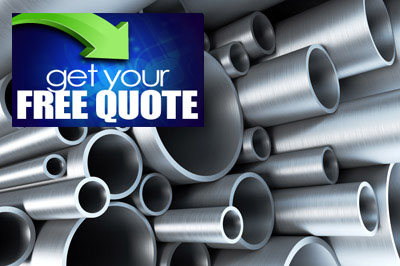 Tapered couplings, or "couplers," are sleeves made of high quality carbon steel that are used to connect
reinforcing bars or pipes. They are constructed so that the sleeve has two inner right-hand threads. The threads taper from each end of the sleeve and meet in the center. Each end of the threaded pipe or bar needs a tapered threading machine to have tapered threads applied to them and a calibrated torque wrench to tighten the two steel bars with threaded ends to the tapered pipe coupling.
When should Tapered Pipe Couplings be used?
They are useful for connecting two bars together (with only one having the ability to rotate) that share the same diameter. Tapered couplings are appropriate for most applications that require the joining of pipes or rebars (a common steel bar or mesh of steel wires used as a tension device in reinforced concrete and reinforced masonry structures). They have high tensile strength, making them useful in a variety of frame-structure engineering settings, however they are most commonly used in construction.
The high quality tapered couplings at Detroit Nipple Works have many advantages. They are not exposed to the same chemical contents of the rebar once connected to the rebar, so they avoid factors like electricity or climate. Also, their high intension makes for a stable connection every time. Tapered pipe couplings are unlike merchant couplings or rigid couplings in that they do not need to be welded on and are thus quick and easy to connect. They can be prepared off site in advance or on the spot in a timely manner.
To find out if tapered pipe couplings are the proper couplings for your job, contact Detroit Nipple Works today!