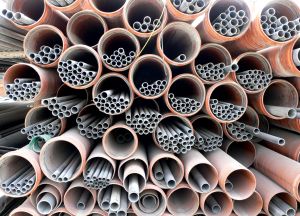 There are various types of soft metals that are used in the industrial sphere. This variety means that not all metals are the same. In fact, soft metals can be more time-consuming than using steel. Yet, many soft metals find use in most items. So, what are these metals?
Copper
Copper is a soft metal that is found in practical use everywhere. Since 1963, copper has been widely used in plumbing systems and domestic water supplies. As a result, almost 80% of all homes have copper plumbing. This is because soft copper metal is extremely flexible. As a result, it can be bent around objects making it ideal for tubing. Furthermore, copper has resistant to water corrosion compared to other metals. In addition, copper tubing endures longer than plastic piping.
Brass
As a soft metal, brass has found popular use for fittings and pipes. In fact, industrial brass can be found in large plumbing systems and more. Just like copper, brass has found popularity because of the benefits it has over other materials. Brass pipes and nipples have high corrosion resistance. In addition to water resistance, brass can handle other materials like acids, minerals, and saltwater. Furthermore, its soft material composition makes air-tight seals that are easy to install.
Bronze
Bronze is a soft metal that has found use in commercial, residential, and light industrial use. Brass material can be found in ball valves, a spherical disk that controls the flow throughout the pipes. Bronze ball valves are typically used with HVAC systems, hot and cold water, low-pressure steam, and natural gas. In addition, these ball valves are easy to use and reliable.
Zinc
Zinc is one of the four most widely consumed metals in the world, losing out to iron, aluminum, and copper. This soft metal has strong corrosion resistance and the ability to bond with other metals. In fact, 1/2 of all the zinc is used in the galvanizing process. Galvanizing pipes is essential to prevent rust on iron and steel pipes. During galvanization, a zinc coating is applied to protect more corrosive pipes from the rusting process. As a result, you have a significantly stronger and durable pipe, nipples, and more.
Soft Metals at Detroit Nipple Works
As you can see, there are many types of soft metals that serve specific functions. These metals are used to increase the quality of the pipes, nipples, and other products through their anticorrosive properties and other functionalities. At Detroit Nipple Works, we use a variety of soft metals to create the best products for the industries we serve. Need one of our soft metal products? Contact us today!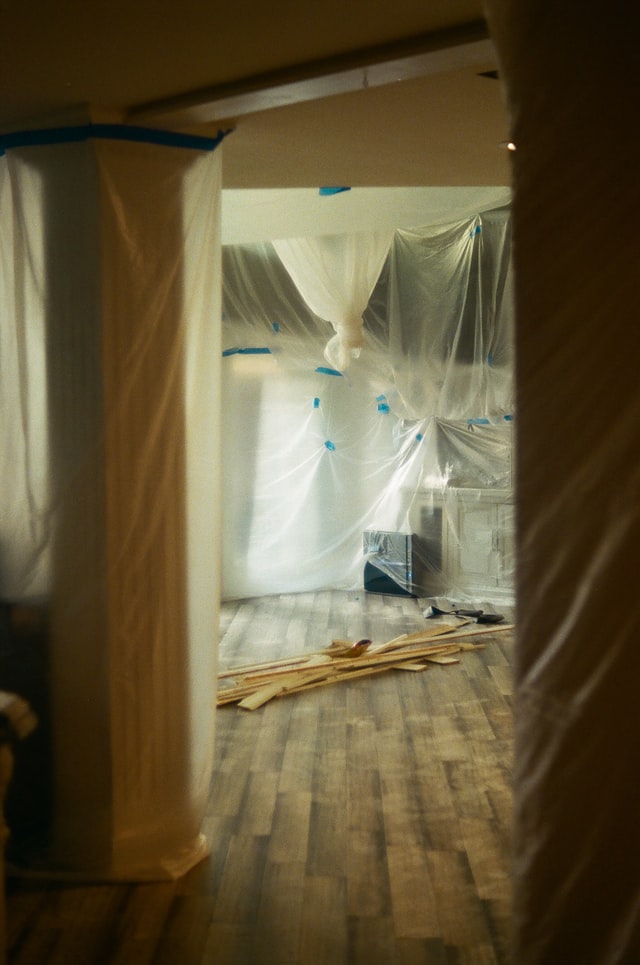 Specialty nipples for bathroom and kitchen remodeling are common in renovations. As people start remodeling their home, adjustments are in need. After all, a home renovation often leads to necessary upgrades. Due to the current housing market, people are buying older homes. As a result, homeowners and construction restoration companies, have to find special made pipes, nipples, and fitting to updates these homes. Fortunately for them, Detroit Nipple Work can help!
Bathroom Showers and Tubs
Without a doubt, a functioning bathroom is important. When it comes to Michigan, many old home were constructed in the 1960s. Like everything, time has a way of detreating things. This includes the bathroom plumbing for showers and tubs. There are many signs that indicate it is time to renovate your plumbing system. Some of these signs include:
Water Volume
Water Leaks
Quality of Water
Mold
If these problems are showing up frequently, than its time to look into some upgrades. Regardless if you are just replacing certain parts of your plumbing or an overhaul, sometimes you need to get custom parts. However, your bathroom is not the only place that could eventually need some new parts and pipes.
Kitchen Remodels
When kitchens are getting remodeled, pipes are always up for consideration. During a renovation, a kitchen typically has its cabinets, countertops, and other feature are being moved. It creates the perfect opportunity to update or upgrade your kitchen's own plumbing system. Especially if your kitchen plumbing is showings signs of aging. However, another reason for specialty pipes and nipples is because of new appliances. When adding an addition like a new fridge or dishwasher, sometimes you have to add waterlines. This also applies for new ovens, who might need a new gas line.
In times like these, people will need specialized pipes, nipple, and fittings. That is why Detroit Nipple Work is always is demand.
Custom Lengths and Specialty Nipples
Detroit Nipple Works is one of the best manufactures and suppliers of pipes, nipple, and fitting. In addition, our company is the best at fulfilling these demands. Everyday, Detroit Nipple Work has customer calling from all over the United States for our items. When it comes to Bathroom and Kitchen remodeling, there is always a higher demand for custom lengths and brass nipples.
Custom Lengths
Detroit Nipple Works provides pipes and fittings for a variety of industries. Because of this wide-range of uses, our company provides custom lengths for our clients. Requests for sizes like 2 1/4, 21/8 are more common now. However, we have the capability to cater to our customer's needs. There are a variety of materials that our fittings and pipes can be made of. In addition, our company sells specialty nipples that made to work with your specific pipe or fitting. However, one of the best nipples for plumbing are brass nipples.
Brass Nipples
When it comes to commercial plumbing, brass nipples are common. In addition, they are also used in gas, oil, and steam applications. This means these nipples are perfect for home improvement for your bathroom or kitchen. These nipples are always in demand because they are perfect for maintenance and repair purposes!
If you need specialty nipples for bathroom and kitchen remodeling, Detroit Nipple Works has you covered!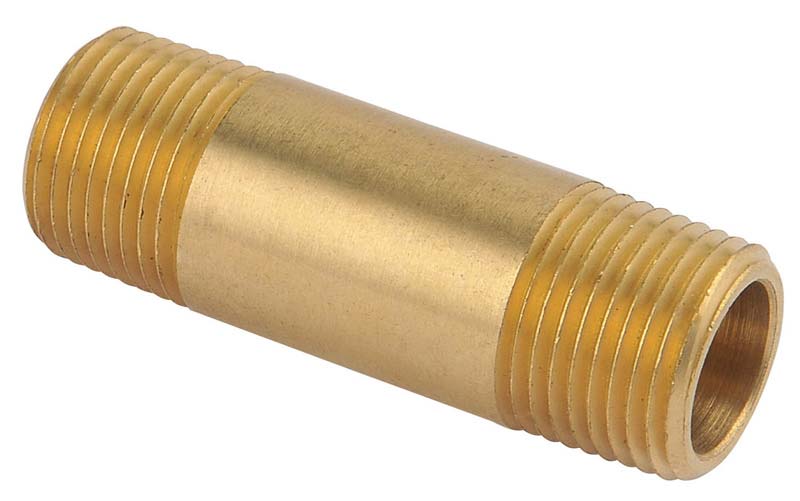 Brass, in general, is rather popular for fittings and pipe. Industrial brass nipples are used in large plumbing systems among other things. Brass offers many advantages over other materials and is favorite materials in certain industries. Brass nipples and pipe have great corrosion resistance. Because of this, it makes brass a great choice for plumbing. Also, it works well for acids, minerals and salt water.
In addition to high corrosion resistance, brass is a soft material. This makes for tight seals and fairly easy installations. This will prevent against blind flanging pipe leakage. Brass in a lot of ways is similar to copper but with a heavier wall.
Brass Nipples Industries
Of course, the major industry and demand for brass nipples and fittings is the plumbing industry. Commercial plumbing and residential both use brass products. Another industry is oil as well as gas. Many older systems are being replaced over time from iron to the much more dependable brass. A brass nipple is a short piece of brass pipe that is threaded on both sides. Usually, they are used to connect the pipe to a valve, instrument or another pipe.
Brass is used widely in plumbing but brass is also used in the automotive industry. There it is used in air brake systems, hose ends, and fuel lines. If you are experiencing leaking from your brass fitting, try using some thread compound this may help with the leak. Also, try not to overdo it with Teflon tape, too much tape can cause problems.
At Detroit Nipple Works, we have been supplying brass nipples to companies all over the country. We have quite a large inventory and can meet any demands. Give us a call today at 313.872.6370 or use our easy quote form and find out what Detroit Nipple Works can do for you!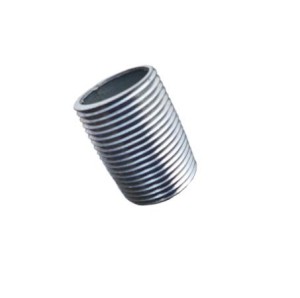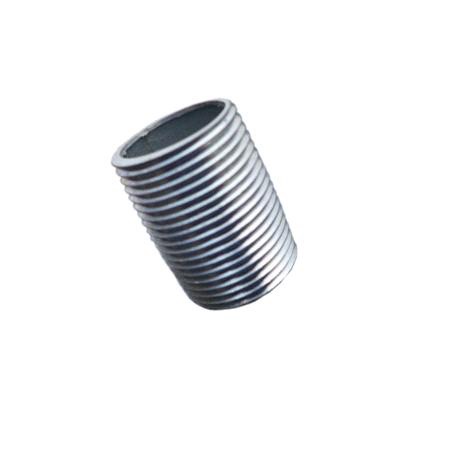 Detroit Nipple Works Inc. carries a variety of pipe, valves, fittings, or tubing including carbon steel pipe nipples. We utilize a variety of high-quality materials to manufacture pipe nipples.
What are Carbon Steel Pipe Nipples?
Nipples are fittings consisting of a short piece of pipe usually provided with a pipe thread at the end for connecting other fittings. At Detroit Nipple Works, we manufacture carbon steel pipe nipples according to industry trends or customer needs.
Other nipples that we carry are:
Looking for sizes of carbon steel nipples or our other pipefittings?? Check out our Detroit Nipple Chart.
Not looking for carbon steel pipe nipples? We also provide other pipes or pipe related products. Detroit Nipple Works has been in business for over 80 years and we are confident that our knowledgeable sales staff can help you out.
Contact us here or get a quote!