A Great Source for Lighting Fixture Materials
For the most part Detroit Nipple Works is known for selling pipe, tube, fittings and making nipples for more industrial companies and industries like; automotive, aircraft, oil & gas or plumbing supplies. An application we sell supplies for that demonstrates the more decorative side of our business and that is actually growing in demand right now, is for Pipe light fixtures.  What makes us an ideal source for this is that we carry such a wide variety and can supply high quantities of; pipe, tubes, fittings, flanges and of course, nipples. We will accommodate DIY individuals or fabricators doing commercial installations. We sell a wide range of sizes, coatings, and finishes so the number of applications is HUGE!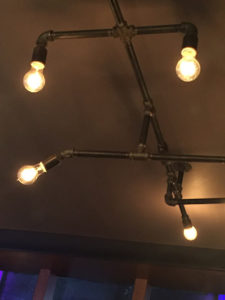 Why Pipe Lighting?
There are literally thousands of applications and designs for pipe lighting. Heck, a quick search shows a board with over 1000 ideas for pipe light fixtures on Pinterest.  Most of us at DNW would probably lean towards outfitting the garage or  better yet, decorating our man cave , but there are many other possibilities. Some of the more unique applications might be:
Lighting for Theme Based Retail Shops
Patio, Deck or Gazebos decorative lighting.
Pipe Book Shelves (yes there is on of these on Pinterest and its very cool!)
Candelabras and Abstract Art Creation
What you'll need that we have:
The purpose of this article is to let you know that we have almost everything you would want or need in regards to building the fixture part of pipe lighting fixtures. Whether you are using copper, bronze, black or stainless steel or a combination of both, we have it. Here is a small sample of materials you can use for your project:
Black, Galvanized, Brass or Stainless threaded pipe and threaded nipples for length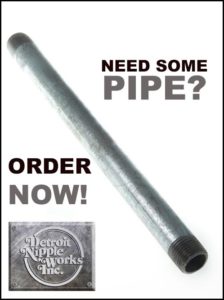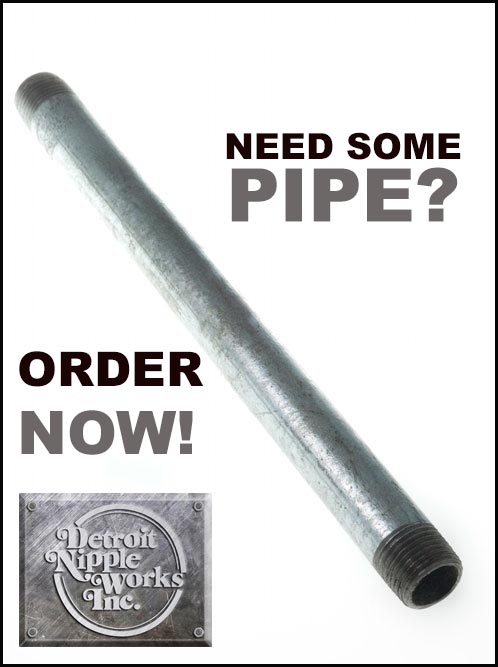 Elbows, Flanges, fitting and couplings for shape, bends and mounting or stands
Take a look at our products and you might find our pipe chart helpful in your selection of materials. We even do special shapes, bends and cutting among other specialties that will help facilitate your building of unique light fixtures.
Stainless Steel Tube Art
Okay, so using pipe and pipe fittings for light fixtures is pretty cool, right? What can what can be cooler than that? Check out this post on Stainless steel tube art! What's that you ask? Stainless steel tube art is a technique in which steel is bent, formed, or hammered into beautiful pieces of abstract artwork. With this creative technique, you are able to smooth the surface of the steel and even paint your masterpiece! What makes stainless steel tube art even cooler is that it can last outdoors with the right treatment!
Contact us today or call 1.888.698.7888, if you'd like to order materials or ask us for help planning your next lighting project.
Posted In: DIY Projects, Fabrication, Specialties
Tags: DIY pipe projects, materials for pipe lighting, pipe light fixtures, steel tube art, unique light fixtures