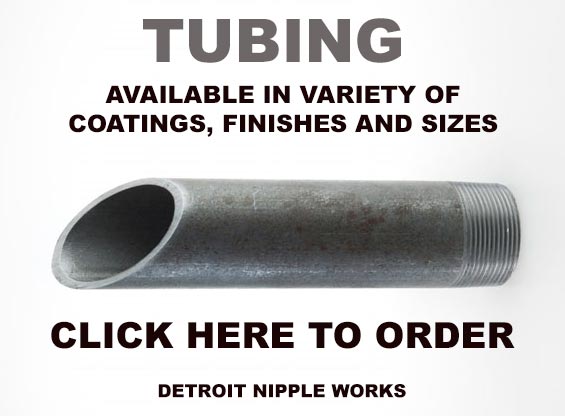 Industrial Round Mechanical Tubing can be made from a variety of metals. Mechanical tubing can be made from carbon steel, alloy steel, and round carbon steel tubing. One of the first types of mechanical tubing is made from carbon steel and known as cold drawn seamless. The cold drawn seamless has an increased strength and tolerance over hot rolled tunes. Also, cold drawn seamless offers enhanced machinability.
The next type of industrial round mechanical tubing is the hot finished seamless. One advantage it has over cold drawn is it is usually cheaper. Also, hot finished seamless is usually used for applications that require high strength and thicker walled tubes. Drawn-Over-Mandrel (DOM) tubing is another tubing option. A DOM tube is a tube that is cold drawn electric resistant tube that is welded with all of the flash removed. In addition, DOM tubing is cost effective and available in a wide array of sizes.
Industrial Round Mechanical Tubing Alloy Steel
4130 Chrome-Moly is a type of steel can be used to create race car roll cages or bicycle frames. It can be welded easily and considered to be stronger than other lesser steels. This type of steel is generally used in the aviation industry among others. Another type of round mechanical tubing is the continuous buttweld. These tubes are usually used for air lines, gas lines, and steam. The continuous buttweld is not meant for high pressure, bending, or coiling.
There is a large variety of tubes to choose from depending on the task at hand. Good thing that the experts at Detroit Nipple Works are always here to help you find the right tubing that you need to get the job done. We offer a large range of metal working services and supplies that can help you. Give us a call today at 1.888.698.7888 or get a quote now on any of your nipple or mechanical tubing needs.
Posted In: Industrial, Tube Steel
Tags: Industrial Round Mechanical Tubing, Industrial Tubing, Tubing