The holidays are approaching fast. This is when holiday vacations start, along with the snow and winter fun. Detroit keeps working hard year after year to attract people and provide fun safe activities for families to do in the winter. With many automobile automotive, steel manufacturers and pipe and tube distributors are closed and off for Christmas and New Years this is our time to have some fun. Join us in Detroit, Michigan this winter, listed are just a few of the fun things you can do.
FUN ACTIVITIES AND LIGHT SHOWS TO SEE IN DETROIT THIS THE WINTER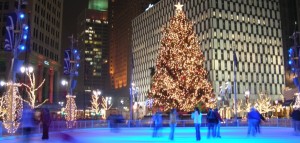 1. Skating in Campus Martius, Located at 800 Woodward Ave, Detroit MI 48226
In the winter Detroit turns its sandbox into a skating rink. Enjoy the decorated 60 foot Christmas tree with carolers, engagements, the Thanksgiving Parade and much more all winter long. Other things to do at Campus Martius year round;
Fountain Bistro Restaurant in the center of the park next to the Woodward Fountain, open 7 days a week.
Meeting friends
Safely enjoy the scenery of the gardens, fountains and historic of Detroit downtown.
Special guest performances on two different stages.
2. Wayne County Light Shows, located to enter at 7651 Merriman Rd in Westland MI and ends between Warren and Ann Arbor trail.
Here you will discover Detroit's Midwest largest and longest light show. Going through Hines Park you will see the Wayne County Lightfest of over 50 displays of lights. Not feeling the holiday cheer? Stop here!!! Open from November 20th to December 31st, closed Christmas Day. Open M-TH from 7-10pm, FRI-SUN 6-10pm.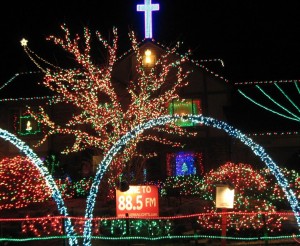 3. Livonia Lights, located at 34836 Bridge St. Livonia, MI
Featuring 50,000 lights that are synchronized to music! This light display has won awards, attracts thousands of visitors and has been in publications like the Detroit Free Press, About.com, Channel 4, Channel 7, WWJ and more. Don't miss out this winter! Hours SUN-TH 5:30-10pm, FRI-SAT 5:30-11pm.
When the holidays are over and the holiday excitement and craziness settles down Detroit Nipple Works will be right back at it with the manufacturing and distributing of our professional products and services of DOM tubing, piping, flanges, valves, nipples, fittings and more specialty made parts. If you have any questions on nipple fittings and any other part manufacturer CONTACT US, we will be here for you throughout the holiday!