The history of pipe and pipe threading dates back to development in 1820 by Robert Briggs at Pascal Iron Works of the Morris Tasker Co. Located in Philadelphia PA, Robert created his first gage in 1834 to examine internal pipe threads. By 1862, he established a mating threaded ring gage for external pipe threads. It was then that he published a standard, that is now known as Briggs Standard Pipe Thread. Upon that standard, a huge majority of manufacturers began to use his threaded pipes by 1886.
The American Standard Association
Around 1905, various military and government agencies, along with The American Society of Mechanical Engineers, formed the American Standards Association (ASA). Its motive was to develop and use standards nationally. Come 1919, the American Standards Association created the National Pipe Taper (NPT) pipe threads, using the Briggs Standard Pipe Thread as its basis. Thus, the B2.1 standard was created with all taper pipe and straight pipes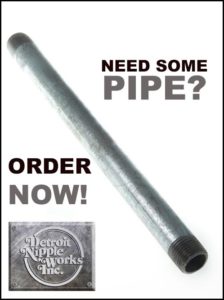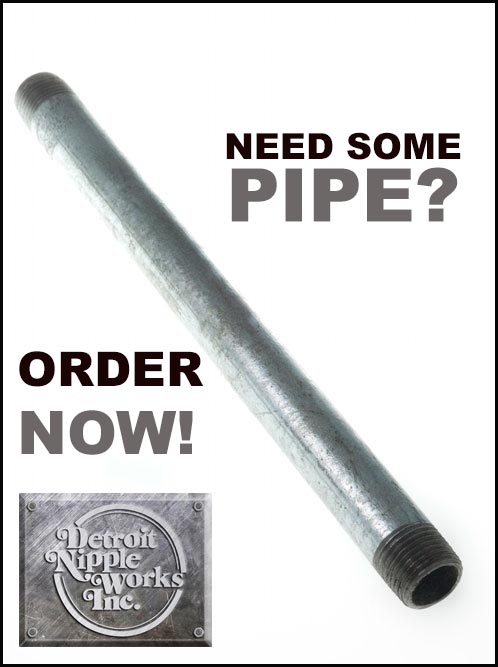 specifications and gaging. Shortly afterward, the American Standards Association B2.2 standard was created in 1927 to help be of service to the automobile industry. This type of standard was a modification of the NPT pipe thread (also known as the National Pipe Taper Fuel (NPTF) pipe thread). In the year of 1961, the "Aeronautical National Pipe Taper" Threads (ANPT) were produced.
Pipe Threading Today
Pipe threading, with a few exceptions, are formed on the outside caliber of a piece of fitting, tubing or pipe. It is formed in the inside of the mating port, fitting, or coupling. A pipe is generally identified by the inside diameter of the pipe, thus identifying its pipe threads as well. Pipe threads are designed to be massed by hand. Depending on the size will determine how many turns it'll take to assemble and lock together.
Detroit Nipple Works
Pipes and fittings are primarily used to carry liquids and gasses and need threading to help make the seals better and stronger. Contact Detroit Nipple Works today for American National Standard Taper Pipe Thread (NPT) or British Standard Pipe Taper Thread (BSPT) threaded pipes. We will be more than happy to assist you.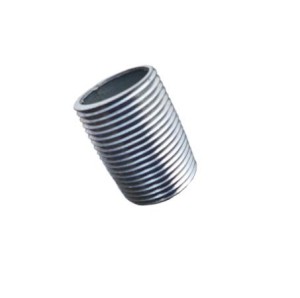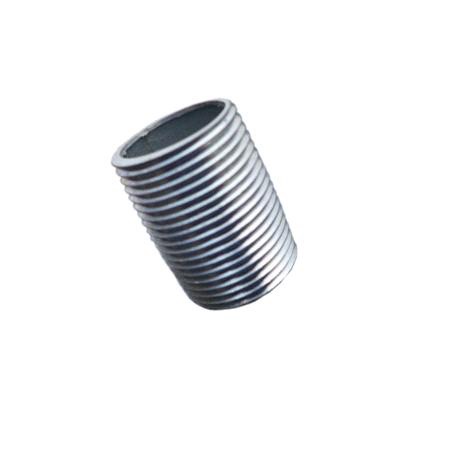 Detroit Nipple Works Inc. carries a variety of pipe, valves, fittings, or tubing including carbon steel pipe nipples. We utilize a variety of high-quality materials to manufacture pipe nipples.
What are Carbon Steel Pipe Nipples?
Nipples are fittings consisting of a short piece of pipe usually provided with a pipe thread at the end for connecting other fittings. At Detroit Nipple Works, we manufacture carbon steel pipe nipples according to industry trends or customer needs.
Other nipples that we carry are:
Looking for sizes of carbon steel nipples or our other pipefittings?? Check out our Detroit Nipple Chart.
Not looking for carbon steel pipe nipples? We also provide other pipes or pipe related products. Detroit Nipple Works has been in business for over 80 years and we are confident that our knowledgeable sales staff can help you out.
Contact us here or get a quote!