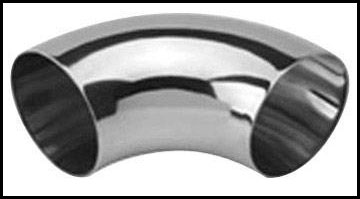 Steel pipe fittings are essential to complete your job. Custom steel pipe fittings and standard fittings can be hard to come by sometimes. Steel pipe fittings suppliers in or around the Midwest and Michigan can be hard to come by. Our steel pipe fittings are 304 or 316 stainless steel pipe fittings. In addition to steel pipe fittings, we have nipples, steel pipes, and even golf balls available!
Detroit Nipple Works Steel Pipe Fittings Supplier
Our steel pipe fittings are used in a variety of industries throughout the country. From plumbing to HVAC systems, our fittings can be found everywhere. Detroit Nipple Works can supply you with all the steel pipe fittings you need to complete your job. We offer custom sizes for any job and we assure you that our pipe fittings are of the highest quality. Also, we can provide different diameter fittings for your needs.
Not sure exactly what size fitting you need? Ask the experts at Detroit Nipple Works. We can help you determine exactly what you need to finish your project. If you are looking for bending services, make sure to visit our friends at Detroit Tube Products. They can handle any tube bending you need. If you are looking to buy some pipe, make sure to visit our chart for different sizes and diameters.
We provide both aluminum and carbon steel nipples depending on what you need. With over 75 years of experience, Detroit Nipple Works should be your first choice for a steel pipe fittings supplier on your list. Do not hesitate, contact us today for your next order! We will have your shipment ready and on time for your next job. If you are looking for one of the best steel pipe suppliers than Detroit Nipple Works is your best option! Finally, give us a call today at 1.888.698.7888.
Posted In: Steel Pipe Fittings, Steel Pipe Fittings Supplier
Tags: Fittings For Steel Pipe, steel pipe, steel pipe fitting supplier, steel pipe supplier