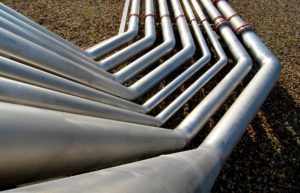 Detroit Nipple Works manufactures a wide assortment of industrial pipes. Also, Detroit Nipple Works offers a wide variety of these pipes, Industrial Piping, Industrial Pipe Fittings, Flanges, and Valves.
Detroit Nipple Works is the leading Industrial Pipe Suppliers for Industrial Seamless Pipes, Valves, Flanges, and Industrial Pipe Fittings. In addition, services include pipe cutting, beveling, and threading. Industrial pipes withstand aggressive and corrosive materials, often at high temperatures.
Industrial Pipes Availability
These pipes are available in carbon, stainless, and alloy steels in sizes 1/8 through 48. Industrial pipes wall thicknesses range from 12 gauge through double extra heavy. In addition, we have excellent availability of low temperature, chrome-moly, aluminum, monel, stainless and other alloy piping. Common specifications are A106, A53, API5L (inc. X-grades), A252, A333, A335, A312, PVC, CPVC, and fire sprinkling grades of A-135 and A795.
Finally, for your information, please call 313-872-6370 or uses our easy online Request for Quote Form, or for general information, our easy online Contact Form.