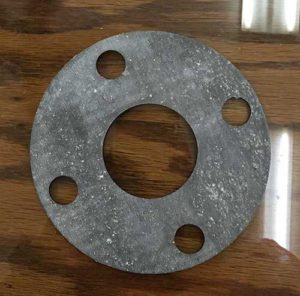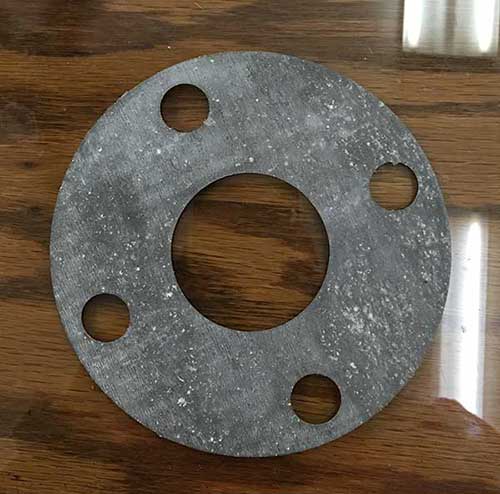 Mechanical seals that assume the space between two or more mating objects to prevent leakage are known as gaskets. Also, they save users money by permitting less-than-perfect mating surfaces on machine parts, which can use a gasket to fill abnormalities.
High-Quality Pipe Gaskets
High-quality gaskets from Detroit Nipple Works are made by cutting from flat, sheet materials like gasket felt, cork, fiberglass, metal, neoprene, paper, rubber, silicone, or plastic polymers. It's typically preferred that gaskets be constructed from a material that is compressible in some shape or form. In addition, this allows the gasket to tightly fill the space it is built for, even if there are minor irregularities.
There are many different types of gaskets. Choosing the correct gasket is a pivotal step in designing a process system because if you pick a gasket suitable to its surroundings, you'll save money due to longer life for the gasket as well as fewer leaks and decreased gasket failure.
The most common types of gaskets are:
Double Jacketed Pipe Gaskets
Kammprofile Gaskets
Sheet Gaskets
Solid Material Gaskets
Spiral Wound Gaskets
Pipe Gasket Applications
Possibly the most strenuous gasket application is steam duty. Steam is capable of changing the nature of many fibers and polymers. An upward tick in the pressure of saturated steam leads to an increase in temperature. Gaskets under a lot of stress generally need a decreased operation temperature.
An effective gasket in industrial applications has the ability to endure high compression loads. Many industrial gasket applications consist of bolts applying compression into the 14 MPA/2000 psi range. Generally, the more compression a load that a gasket is able to exert, the longer life it will sustain. "The hot compression test" is generally known as the most acceptable way to measure a gasket material's ability to withstand major compression loads. Most gasket manufacturers will publish the results of the compression test.
For certain applications, like steam systems that experience high pressure, gaskets may include asbestos. But because asbestos is so hazardous, non-asbestos gasket materials are used whenever practical and permitting.
Need gaskets? Contact Detroit Nipple Works to learn more about which gasket would perform best in your specific industrial application, and take the time to find out more about our quality nipples, couplings, fittings, flanges, or more.