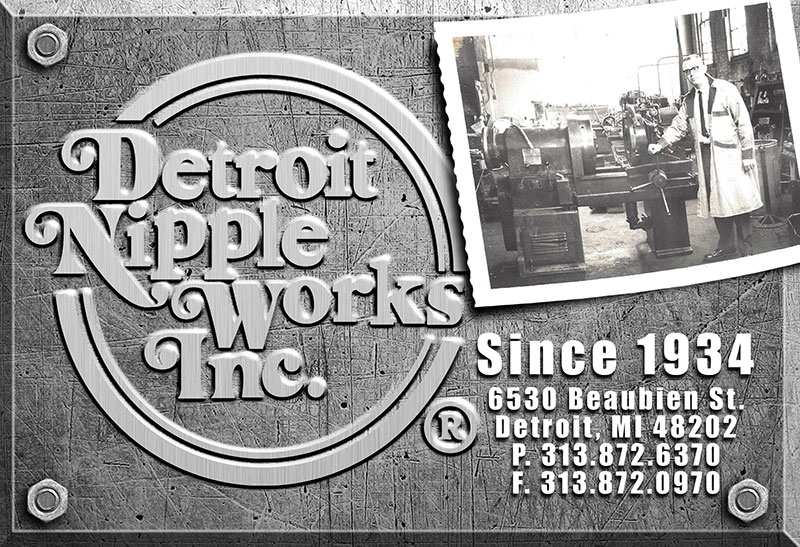 Detroit Nipple Works is located at 6530 Beaubien St., Detroit, MI. We have been in Detroit for many years. Also, we provide quality top-notch nipples, pipes, fittings, flanges, valves, and much more for a plethora of businesses. Some of the industries we serve are Automotive, Mechanical Contractors, Electrical Contractors, Municipalities, O. E. M.'s, Fabricators, Piping Contractors, Petroleum Industries, Petro-Chemical, Fire Protection, Paper Mills, Steel Mills and Do It your selfers.
Detroit Nipple Works Years Of Experience
As the name implies, we specialize in nipples. Our pipe nipples are considered some of the best in the industry. In addition, our pipe nipples are used in a variety of industries as stated earlier. But pipe nipples are not the only products we carry. Looking for valves? Valves are essential in just about any type of plumbing work and we have a huge inventory to choose from. From ball valves to gate valves we have the valves you need.
Of course, your project may need steel pipe or tubing, well you are in luck! At Detroit Nipple Works, we carry a large inventory of pipes with a variety of diameters and materials to choose from. From Copper to stainless steel, we have the pipes you need. Also, we carry a big inventory of flanges. Available in all types of materials for great prices, we have the flanges you need.
As you can see we are a lot more than just pipe nipples. With decades of experience in the industry, we can meet any size order. If you do not see what you are looking for please give us a call. Our experienced staff can help you find exactly what you are looking for. We provide a quality product and a reasonable cost. Finally, if you would like a free quote, click here or give us a call at 313.872.6370.
Posted In: Detroit Nipple Works, Pipe
Tags: Durable Pipe, Steel, Tubing, Valve