When you think of PVC pipes, what is the first thing that comes to mind? For most people, it is their plumbing. As time has progressed, PVC piping has become a plumbers first choice when it can be used. But, plumbing isn't the only application that PVC piping can be used for.
Many do it yourselfers per say, are starting to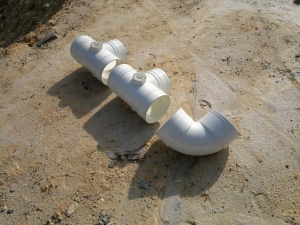 find new applications for PVC materials. From pencil holders to bookshelves, some even use them to create a small sprinkler system for young children. Of course, the list goes on of all the DIY projects that PVC can be used for, and we have compiled a collection of some of our favorites on our Pinterest page!
PVC was developed by a German chemist back in 1872 but was not patented until 1913 by another German chemist that used a different method. Back then it was not used very much and considered a waste. But over the years PVC was applied to many uses and hundreds of products make use of it today.
Order PVC Piping
Because PVC piping is easy to work with as far as connection and drilling through, it makes for an easier medium for DIY projects than brass, steel, or copper tubing. PVC piping can also be easily painted to match whatever is necessary for the application at hand.
Contact Detroit Nipple Works today to order PVC materials for all of your do it yourself needs. In addition to PVC, we carry pipes in all types of materials, from copper to stainless steel. No matter what type of pipe or tubing your project calls for, at Detroit Nipple Works we have it. Our extensive inventory has been providing materials to companies and DIYers for years.