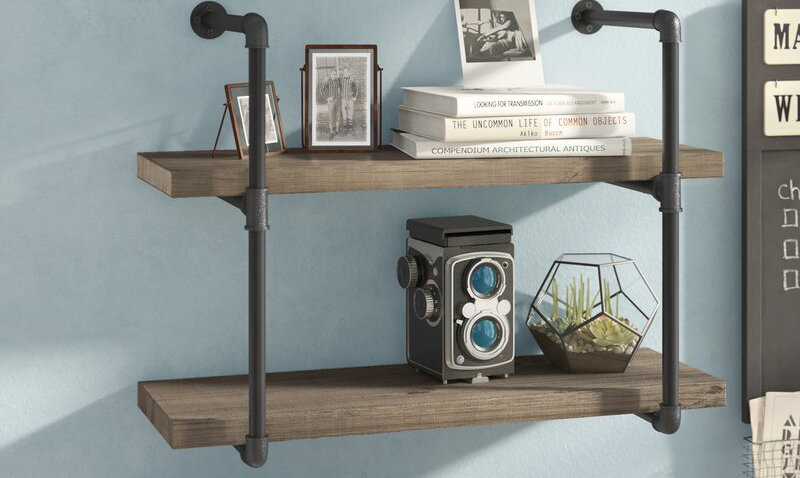 The old expression is everything old is new again. Industrial pipe shelving has become a popular look in most modern homes these days. This type of shelving can give a unique look to your shelving without breaking the bank. The best part is that this type of shelving can be homemade for just the cost of materials. All you really need is the proper pipe, bends, flanges, and of course some wood.
A Unique Look With Industrial Pipe Shelving
You can buy complete shelving from sites like Wayfair or you can build it yourself. With this type of shelf, you are adding more storage space as well as a factory-chic look to your home. When searching for the materials to create the shelving you are in luck because Detroit Nipple Works has all the pipe you need. Depending on the look you are going for you need to decide on the proper pipe.
You can choose a copper pipe for a little of that Steam Punk look or maybe a carbon steel pipe the choice is up to you. Also, once that is decided you next need fittings and flanges to mount to the wall. Unfortunately for the wood, you will need to visit a Home Depot or Lowes to get that. Once you have it al build and enjoy. Of course, you can always paint the shelf or stain the wood really the options are endless.
When it comes to pipe, flanges, and fittings Detroit Nipple Works is your best choice. We have an extensive inventory of products and can help you today. No matter if you are redesigning a restaurant interior or just building shelving for your home, we can help. Finally, contact us today or give us a call at 313-872-6370 and see what we can do for you!