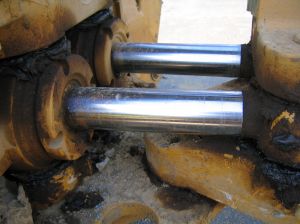 Carbon steel pipe finds common applications in two major areas; heat transfer in heat condensers and exchangers, and as an industrial hydraulic pipe and pneumatic pipe.
This pipe is produced as a seamless pipe, with a final cold draw to guarantee dimensional tolerances and excellent surface finish.
In common with other product this cold-drawn carbon steel pipe is made to an all-plus tolerance if intended for heat transfer applications but is generally supplied with nominal wall thickness (± tolerance) for hydraulic or pneumatic applications.
Industrial Hydraulic Pipe Applications
Stock range generally caters for applications in a hydraulic and pneumatic pipe. Materials used in other applications can be sourced. The hydraulic systems alone use countless different types of fittings and adapters with different sealing methods and thread forms. While the sealing method can often be distinguished by appearance, thread forms all seem to look the same, making it difficult and time-consuming to identify them when equipment modifications or repairs are needed.
Detroit Nipple Works carries all of the various sizes of hydraulic pipe needed for your job. We are happy to answer any questions you may have about a hydraulic pipe. Finally, with sizes available for practically any job, we are sure to provide you with what you need.