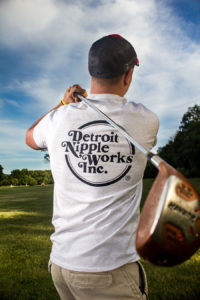 Do you know what you're getting your loved ones for the holidays? Are you still looking for unique gifts that everyone will love? Some special merchandise from their favorite piping manufacturer should do the trick!
Unique Gifts For Anyone To Enjoy!
We have some great promotional gifts that everyone is sure to love. From t-shirts and polo shirts to golf balls and baseball caps, we have it all! You can give us a call today at 1-888-698-7888 to place your order for any of our promotional items. We also have 3 season jackets, portable speakers, and more! All of our items are of limited edition and will make each item even more special for you and your family! So get yours today!
Want something even more unique? Order some pipes and fittings and make your own DIY gifts. You can make a water fountain for your house or yard, a Christmas wreath, or some tubing art. You can check out our Pinterest boards for more ideas! Anyone you make these gifts for will appreciate the effort put in and the thought behind it.
We have nipples and seamless tubing ready and available for your next order. Here at Detroit Nipple Works, we have an extensive inventory of everything you may need for your next project. We carry a variety of pipe and tubing that are used in many industries. Along with that we also carry flanges, fittings, nipples, valves and other specialty items. And you can request a product if you need something that you don't see on our website.
Contact us today by filling out our contact form or quote form and we will get back to you as soon as possible. Buy some of our merchandise for your family's Christmas gifts today and make it the best holiday ever! And be sure to follow us on Facebook and Twitter to stay up-to-date on current news and holiday deals!