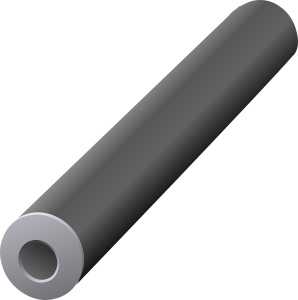 What is Round Mechanical Tubing?
Round Mechanical Tubing is round and concentric. Round Mechanical Tubing is clean and is accurately finished to close tolerances. Also, this Tubing can readily be machined. in addition, this tubing can also be bent and formed, threaded and welded and can be welded to customer satisfaction.
Types of Round Mechanical Tubing
There are different types of mechanical tubing that are made from a variety of materials. These materials are:
4140 Tubing
Pipe Carbon Steel
Continuous Buttweld
Electric Resistance-welded
Pipe Size ERW
Of course, with our huge inventory, we have a wide selection to chose from. The experts at Detroit Nipple Works can answer any questions you might have about tubing. Along with tubing, we carry flanges, fittings, and many other products. In addition, with our extensive experience and top of the line customer service, you will be glad you choose Detroit Nipple Works for your next order.
Detroit Nipple Works offers many assorted Tubing, Round Tubing, and Mechanical Tubing options. For your Round Mechanical Tubing needs, Mechanical Tubing needs, please call 313-872-6370 or uses our easy online Request for Quote Form. Finally, looking for some fun gift ideas? Express your love for Detroit Nipples with some of our promotional gear! The perfect gifts for the golfer you know.