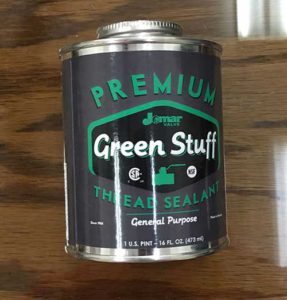 Besides valves, pipe, tubing and grinding services, Detroit Nipple Works also offers a line of other products that may help you finish the job.
Furthermore we would like to take the time and highlight some of these recommended products and how they may be of use to you.
If you are interested in any of these products please contact us today or give us a call at 313-872-6370 to find out more.
Premium Green Stuff Thread Sealant
Every threaded pipe and valve need to be properly sealed. The Jomar Valve company offers one of the best thread sealant on the market today with their Green Stuff Thread Sealant. Also this thread sealant is slow drying, non-hardening and soft setting compound. This sealant is great and will not harden in the can. It can be used for many industries such as:
Oils
Waters
Diesel Fuel
Carbon Dioxide
Ammonia
Butane
Gasoline
And many others!
When using the product make sure to stir it well and clean the threads. It is to be applied to the male threads only and use the proper torque on the joint. Most of all this sealant is lead free as well as non-corrosive and nontoxic. Using the Green Stuff Thread Sealant will make a great difference in your next project!.
Recommended Products – Pipe Hangers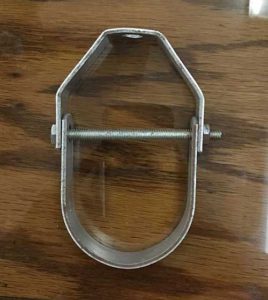 One of the most often over looked, but essential products needed for a job that requires piping is a pipe hanger. So using handmade solutions like wooden blocks or blocks to support your pipes is just wrong. Using a well designed pipe hanger can keep your pipes from becoming damaged over time.
These durable metal pipe hangers will keep your pipe and tubing in place for years to come.  Pipe hangers are designed to remove the load from the actual pipe to the supporting structure that it is attached to. Also you do not want the weight of the actual pipe and the material inside the pipe weighing it down. This could cause it to warp or even break. Properly placed and used pipe hangers can prevent this.
Finally, these are just a couple of some of the great products that Detroit Nipple Works can offer you. Please give us a call today at 313-872-6370 or use our easy contact form to find out more about what Detroit Nipple Works can do for you!
Posted In: Pipe Threading, Products