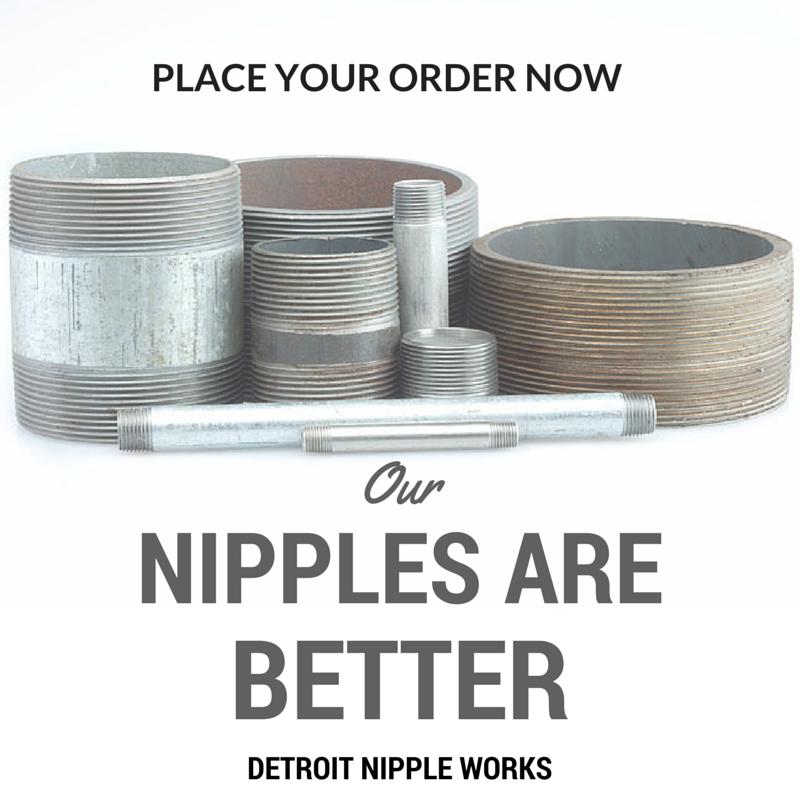 An aluminum nipple is an ultra-light and offers optimal weight reduction along with being corrosion resistant. For example, Aluminum conduit nipples are commonly used in commercial applications that are environmentally challenging.
Aluminum nipples have about one-third the mass of brass spoke nipples and save on the overall weight of a wheelset. However, alloy nipples are not recommended in wet or salty riding conditions due to corrosion potential.
Specification Of An Aluminum Nipple
Additional information on Aluminum Nipples:
Weight: 32 nipples weigh 10g (12mm length); 0.31g / nipple
Colors: black, silver, red, blue, gold, green, pink
Lengths: 12mm (all colors), 16mm (silver only)
Diameter: 2.0mm
Configurations: 10, 20, 24, 28, 32, 64, 72 count
Detroit Nipple Works offers many assorted Aluminum Nipples, British Standard Pipe Nipples, BSP Nipples, Welded Steel Nipples, Cut Groove Nipples, Seamless pipe nipples, N.P.T. Nipples & more. We have customers and fill large and small or specialty orders throughout the country. Also, we can meet any deadline and have your product to you accurately and on time. We supply aluminum pipe nipples all over the state of Michigan as well. In addition, we have clients in local cities from Troy to Ann Arbor and Detroit.
Along with aluminum, we offer other quality nipples made from other materials. Nipples such as stainless steel, galvanized steel, brass and much more. In addition, can make and deliver special orders depending on your needs. Contact one of our specialists today to find out what we can do for you.
Although located in Michigan, we ship from the East Coast to the West Coast to states like New York, North Carolina, California and everywhere in-between. Be to click below and check out the size chart and visit check out our pipe and fittings product pages. Finally, for your Aluminum Nipples, please call 313-872-6370 or uses our easy online Request for Quote Form.