The trucking industry is one of the leading industries in the Midwest and US. From deliveries to transporting automobiles or fuel, you always see semis or other large trucks hauling goods on the roadways. Just like any cars or trucks, the Peterbilt, Freightliner, or Mack trucks also need maintenance. As the weather warms up, replacing coolant tubes in truck cooling systems becomes more common. Operators need to make sure their hardworking trucks do not overheat, so 304 Stainless steel is used in making coolant tubes for the trucking industry.
304 Stainless Steel Tubing for Cooling Systems
Cooling system parts manufacturers and suppliers need a reliable source for 304 stainless steel tubing. At Detroit Nipple Works, we are known as one of the leading 304 stainless tube suppliers in the Midwest, and we ship to anywhere in the US. We have it when you need it!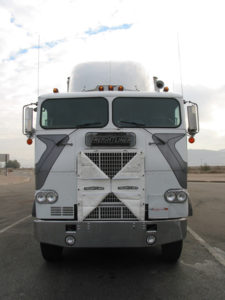 Heavy-duty truck repair and radiator shops use high-quality coolant tubes, as do truck fleet, maintenance managers. Using the proper material is a necessity. 304 stainless steel is the desired material used in making coolant tubes for the trucking industry. A functioning coolant system is what prevents a car or truck's engine from overheating while on the road. Midwest radiator repair shops in the trucking industry are turning to Detroit Nipple Works for steel tubing.
Why 304 Stainless Steel For Coolant Tubes?
304 stainless tube is the go-to material for coolant tubes in the trucking industry due to its sustainability under various conditions. 304-grade stainless steel tubing carries resistance to high temperatures, is corrosion resistant, and is very durable. Corrosive fluid, such as anti-freeze, and high temperatures are both conditions found in the radiation system of trucks. Using a material such as 304 stainless steel tubing designed to handle these conditions is essential.
For more information on stainless steel tubing used for coolant tubes, or to order from the Midwest's leading supplier of coolant tube material, contact us. Finally, Detroit Nipple Works ships 304 stainless steel tubing to Michigan, Ohio, Illinois, or Indiana. Shipping is not limited to these states.
1
Posted In: Stainless steel, Steel Tubing
Tags: 304 stainless steel, 304 stainless steel supplier, Midwest stainless steel supplier, stainless steel coolant tubes, stainless steel tubing supplier, truck coolant tubes