When constructing pipe lines, there are many factors to take into consideration in order to create a successful application, as well as for the safety of yourself and others. Pipe lines are used to transfer gasses or fluids from point A to point B. Understand the type of material in which will be transferred can help you to determine the proper pipe, valves, or flanges that you will need.
Materials of piping vary from stainless steel piping, copper,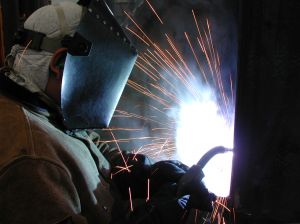 PVC , brass, carbon steel, to DOM tubing. There are many options available, the question is, which is best for your job? Some gasses or fluids may cause corrosion of certain metal alloys, or due to flammable/explosive materials, certain connection methods may not be appropriate.
Regardless of your circumstance when creating a pipe line, here at Detroit Nipple Works, we have high quality pipes, tubing, flanges, valves, nipples, or accessories for you to get the job dune. If you are unsure about which material is best for your job, we can help. Call now to speak to a professional at Detroit Nipple Works. 1.888.698.7888
Posted In: Pipe, Piping Safety
Tags: chemical reactions, corrosion, proper tubing application, safe piping application, Safety Piping, secure connections