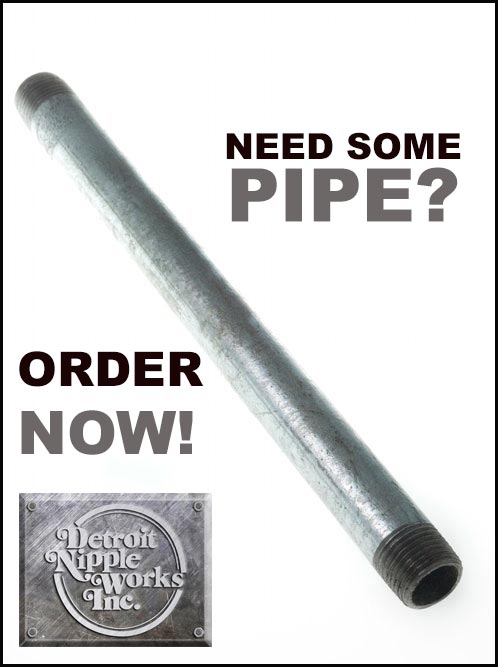 Pipe nipples are a fitting with a male pipe thread on each end of the pipe. Which can be made with a large selection of materials such as brass, stainless steel, carbon, aluminum and many more. The pipe nipple is used to connect other pipes or hoses together. They can be used in plumbing and other industries.
Uses of Pipe Nipples
Nipples are used in plumbing as stated before, but they are also used in other industries such as:
Waste Incineration
Architectural
Chemical Processing
Pharmaceutical
Food and Beverage
Paper
Machine Building
Shipbuilding
Semiconductor
There are different end finishes to choose from for the nipples such as tapered pipe thread, straight pipe thread, roller cut, reamed and chamfered, square cut and grooved. Ask a Detroit Nipple Works staff on which type of end finish best works for you.
When buying pipe nipples there are some things you should consider. First thing to consider is the tube selection, such as material, thickness and the diameter. Next you would need to know the general specifications. Specifications such as temperatures, pressures, and safety coefficients. Finally you also need to know the end connections. Type of end connections such as threads, square cut, grooved, beveled, bended, barbed or seamless.
Detroit Nipple Works utilizes a wide variety of high quality materials to manufacture pipe nipples. Based on a customers application and specifications we use superior standards to produce our nipples in numerous thread types and custom coatings. For a quote on your nipple order please use our easy quote form. If you have questions or concerns about your order or nipples in general you can call 1.888.698.7888. One of our experienced knowledgeable staff members can help you answer any question you may have.