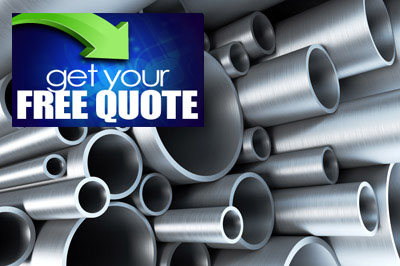 When you think about piping or tubing, the first thing that may come to mind is plumbing. Many types of tubing or piping, especially DOM Tubing, have a variety of uses. What you may not know is that DOM tubing or Drawn Over Mandrel tubing is used in many different applications. Applications such as motorcycle frames, machinery, hydraulics, bearings, and much more.
Multi-Purpose DOM Tubing Uses
Because DOM tubing is the strongest available tubing on the market, it is used for applications where durability is key. This is why when inspecting a motorcycle, automobile, or using heavy machinery, you will notice it is mainly made from a DOM tubing structure. DOM tubing has many benefits over other tubing. One of those is the cost-effectiveness of the tubing. DOM tubing can be used for mechanical parts with very little downstream processing.
In addition, DOM tubing offers more strength than other tubing. DOM tubing is known for its tensile strength and high yield. Another great benefit is the uniformity of DOM tubing. The uniform wall thickness, controlled hardness, and grain structure, really set it apart. The multi-purpose DOM tubing is essential when it comes to many industries. Also, at Detroit Nipple Works, we have been providing tubing to many industries.
Some of those industries and applications are listed below.
Industries and Applications For Dom Tubing
Automotive Industry: DOM tubing is used in the construction of chassis components, roll cages, suspension components, and steering columns in racing cars, off-road vehicles, and high-performance vehicles.
Aerospace Industry: It is frequently used in aircraft structures and landing gear components due to its high strength-to-weight ratio and consistent dimensions.
Industrial Machinery: DOM tubing is utilized in the manufacturing of hydraulic cylinders, industrial machinery frames, and conveyor systems where precision and durability are vital.
Construction and Infrastructure: It can be used for various structural applications like building frames, handrails, and supports due to its strength and reliability.
Bicycle and Motorcycle Frames: DOM tubing is popular in building bike frames, especially in custom and high-performance bikes, where strength and weight savings are important.
Sports Equipment: It's used in the construction of exercise equipment, weightlifting racks, and other sports-related structures.
On your next project, make sure to contact Detroit Nipple Works today to place your DOM tubing order. DOM tubing may be ordered in bulk quantities as well, please visit our quote form for pricing.
Orders for DOM tubing are now being accepted from across the U.S. including; Louisiana, North Dakota, and Wyoming.
rev. Sept. 2023
Posted In: DOM Tubing
Tags: dom tubing montana, dom tubing uses, industries using dom tubing, motorcycle frames, north dakota dom tubing