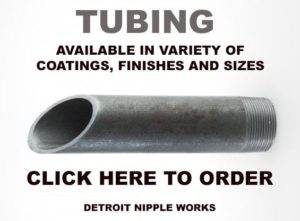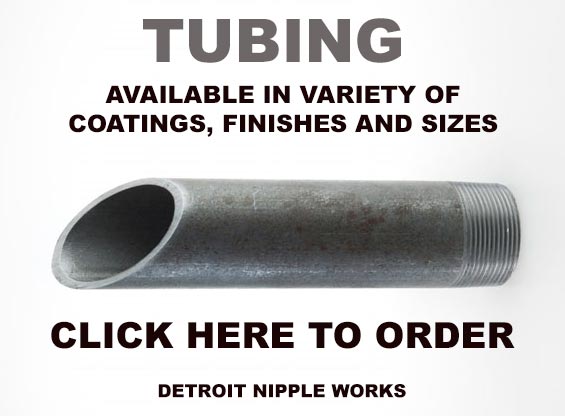 At Detroit Nipple Works, we go far beyond the competition, and guarantee that you will receive the best of our high-quality products, and with great prices! Also, we specialize in DOM Tubing with the finest craftsmanship. Allow Detroit Nipple Works the opportunity to meet your requirements for DOM Tubing. DOM tubing (Drawn Over Mandrel Tubing)is manufactured to ASTM Specification A513. Our DOM tubing has superior manufacturing and a high degree of uniformity in wall thickness.
Detroit Nipple Works is the best DOM Tubing Suppliers in the Country!
Detroit Nipple Works want to be your DOM Tubing Suppliers. You will not be dissatisfied! In addition, Detroit Nipple Works offers DOM tubing in many different DOM tubing sizes and specifications. This tubing is used in a wide variety of industries, because of the no-weld, motorcycle frames on custom bikes are built using DOM tubing. Also, DOM tubing is used in the automotive, industrial, and construction industries. Some of the benefits of DOM tubing are close tolerances, uniformity, strength, surface quality, machinability, and a large selection of sizes.
Multi-purposes of DOM Tubing includes machinery and other forms. With its cost-effective advantage and multi-uses, this tubing is preferred by many industries. At Detroit Nipple Works we have over 80 years of experience. In addition, we pride ourselves on our exceptional customer service. If we do not have what you need we will work to get it as soon as possible!
Furthermore, for your DOM Tubing sizes, please call 313-872-6370 or uses our easy online Request for Quote Form. Finally, when it comes to any type of tubing, your first choice should be Detroit Nipple Works. From galvanized pipe to seamless mechanical tubing we carry it all.
Dom Tubing – We are the leading supplier and distributor of DOM Tubing and also Seamless Steel Tubing, tubes, and steel pipes.

We are now shipping DOM Tubing to Montana, Wyoming, or North Dakota.