Are you sick of corrosion damaging your pipe fittings? If your business can't afford the setbacks any longer, it might be time for you to switch over to the quality stainless steel nipples in Detroit or Warren, MI found at Detroit Nipple Works.
The stainless steel nipples we produce are high-quality stainless steel fittings. If you work with low-pressure applications there's not a better choice you can make than siding with stainless steel nipples made in Detroit or Warren, Michigan. Our stainless steel fittings Detroit, MI have pressure ratings of 150 psi for water, gas, or oil and they also meet ANSI B 16.3 and MSS-SP114. All connections are NPT threaded and you CAN order your stainless steel nipples or fittings in custom sizes if you don't see a match in the size you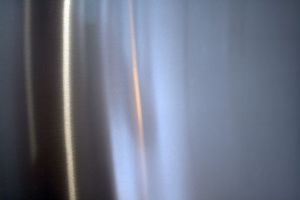 need!
It's not a mystery why hard workers tend to lean on stainless steel products; they work as hard as you do! The majority of stainless steels can be cut, formed, welded, machined and are readily able to be fabricated. Some of the other benefits of using products constructed from stainless steel include:
Aesthetically pleasing
Hygienic properties
Resistant to corrosion
Resistant to high/low temperatures
Strong
For the stainless steel fittings or nipples we carry, the 316 material has a higher corrosion and heat resistance than type 304 material. Our nipples have life cycle characteristics. Not sure what that means? Well, that just means that they are made from a durable, low maintenance material and are usually the most inexpensive selection, compared to opposing life cycle costs.
From stainless steel barrel nipples to pipe nipples to close nipples in Detroit or Warren, MI, why go somewhere else to shop when our selection is so vast? The high quality stainless steel fittings or nipples found at our Detroit, MI location are advantageous in many ways. Who doesn't want to make their job easier? Get in contact with us today and get more information on how to order some of our fantastic products!