We all know, or should know what a nipple is (as it relates to our industry of course). A nipple is a short pipe typically with male threading at both ends to connect two other pipes or fittings. However, the size or type of nipple greatly depends on the application for which it is being used for.  It is important to get the proper nipple that is needed for the job. There are three specific types of short, or barrel nipples that can cause confusion on how to use in their applications. In this article we will introduce you to, or familiarize you with; hex nipples or close nipples and odd length nipples.
Hex Nipples
Hex nipples typically have male threading on both ends of a hexagnoal bolt shape in the center. This allows for easy torquing, tightening, or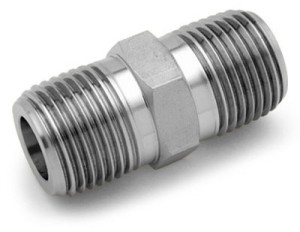 loosening using a wrench. Hex nipples come in handy during applications that require you to connect two brass or steel pipes, both with female ends. Common applications involve automotive, plumbing, or industrial.
Close Nipples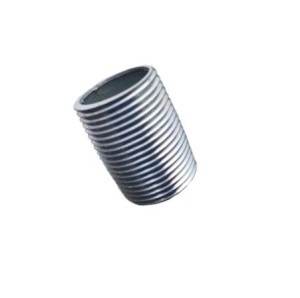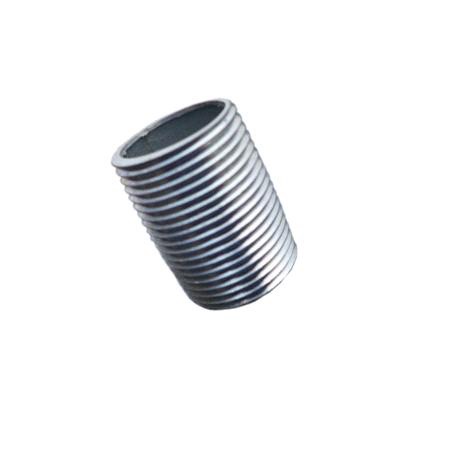 Given by the name, you may have figured out the purpose of a "Close Nipple." Use of a close nipple allows you to create a closed, tight connection between two female threaded steel pipes or fittings. However, there is a downside to closed nipples. The only way to tighten or loosen a closed nipple is to grip the threaded portion with a wrench. Because of this, it becomes easy for the applicator to damage the threading, requiring replacement of the nipple. Damaged threading can cause issues with your connection if not addressed. These issues may include leaking air, water, or other fluids depending on what application the nipple is being used for. There are special tools available to assist in their use.
Are you in need of an odd length nipple or custom sized nipple? At Detroit Nipple Works, we specialize in pipe cutting or nipple threading. If you are in need of specialized nipples contact us today.
Many Michigan cities are currently updating their old, or outdated plumbing systems. Cities such as; Flint, Ann Arbor, Saginaw and Pontiac, MI are working to improve their old out dated plumbing or water systems. Detroit Nipple Works is Michigan's premier pipe threader supplying close nipples or hex nipples. We can fill small or large orders to plumbing supply companies, municipalities, builders, fabricators and others. Be sure to ask us about our huge supply of fittings as well.
Contact us today or fill out our request for quote form online.
Posted In: Nipples, Pipe Threading
Tags: close nipples, hex nipples, nipple threading, odd length nipples, pipe cutting